How to make money on the web when you have no idea where to begin or what to do. A few ideas that will get you started on an awesome journey
It all starts with a web page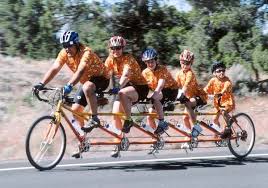 If you have a web page and understand what you are doing then move on to the next section. For all you beginners buckle up and lets go for a ride.
Your webpage is a picture of you, your business or products just like a business showroom.
It tells people what you do, where to contact you and a brief history of your achievements.

A blogger needs a webpage to house all his articles as a salesman needs a webpage to store all his product details.

You can build your own page (see Wealthy Affiliate) or get someone to do it for you, at a cost from about $500. However you still need to do all the ground work. What the site should look like, what does it say and importantly what is the name of the site. Your URL
There are two major considerations with a website. Even if someone else builds your words you must have a concept of SEO and Keywords.
You need to understand these basic concepts before you attempt to to anything on the web. This includes trying to make money.
Keywords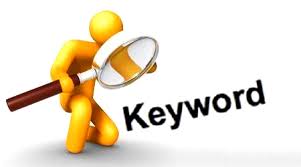 My simple explanation of Keywords is what people will type into Google to find you or what you have to offer.

I have several sites and one is a personal brand at coachhanley.com I use my name and a dot com to follow. I could have used a country code of dot AU however chose not to.

This site is onlinebusinessmarketing.info it tells what I do. Again I chose to make it global.
another is businessmessaging.com.au. This is focussed solely on the Australian market and is about what I do.
Keywords can also be in your posts. For example if you are selling a particular product like a Beanie your keyword is Beanie. However it is not that simple.
You have two conflicts and one is competition and the other traffic.
How to make money on the web by using competition analysis.
Competition

This is the number of people flogging a beanie. Say 100 of them ahead of you so being found is difficult.
Importantly most searches never go past page one so with a 100 you will be way down the list.
Furthermore people pay to be on the leading pages so they have about 6 spots a page.
However we set about to fool them by specifying a particular beanie. Maybe pure goat hair beanie, only a few people will be this direct so you will get closer to the front.
If no one searches for a pure goat hair beanie then you are wasting your time. But if just 10 people a month search for your product and you are on page one then you are in the money.
Introducing the tools of traffic
Fortunately you can find out exactly how much traffic and how many competitors by using a Keyword tool.
There are several ways of doing this and the first is simply a Google search of your chosen word.
Firstly let me clear something up, a keyword or keyphrase are the same thing. Beanie is a Keyword however A pure goat hair beanie from the Andes is an extension of the word becoming a phrase.
Finally when you search Google for a word at the bottom of the page Google will tell you what is being searched. Not just a word but a phrase.
The best of the tools is Jaaxy
This is something I use every day when I search for both keywords and traffic. This will provide you with the information you need.
A simple version of this is also available free when you join the Wealthy Affiliate training, or in a pro program the full box and dice thrown in.

Wherever you sell, market or trade understanding traffic and competition will move you forward faster than any thing else.
How to make money on the web by understanding SEO
Getting back to making money and SEO
Ok, you are starting to get impatient with me and want some answers. However I want to explain one more thing that is vitally important and that is SEO (Search Engine optimisation)
Google controls most things on line, particularly how you will be seen and read. Therefore despite traffic and competition you really need to follow some basic rules so that you meet the role call.

The first is your content. Rubbish just does not make it. It must be well researched and written to be recognised. Furthermore you should aim to answer a question or solve a problem. Why? because that's what we search for. How to Tie a Bow tie or are Bow ties fashionable.

Following that there is word structure and a whole bundle of rules however we have the answer to your question.

A website plugin called Yoast SEO will guide you every inch of the way. It is free in basic format and simple forms part of your page or blog.
Let's get this money making thing going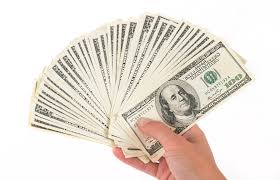 Oh I forgot, there is one more thing to think about before we jump in. What do you want to be.

| | |
| --- | --- |
| A writer | Create your own blogs |
| Teacher | Create courses and training |
| Sales outlet | Flog product. Yours or someone else's |
| Social media manager | Post for others Facebook, Instagram etc |
| Talking Head | YouTube videos make your own |
| Affiliate marketer | Recommend others and earn commission |
| Product reviews | Write about products and make recommendations |
Just to get you thinking
If you fall in any of these categories we can help you get up and going.
First of all don't try and be a Jack of all trades. Master one of these before you move on. The one that interests you the greatest, not the one that will make the most money.
This is important because it is most likely going to be a long journey and if you get bored or disinterested it will all be a waste of time. Therefore doing something you like is essential to your future.
Overtime you will overlap everyone of the above into your portfolio because they all inter merge into one product.
How to make money on the web and your reasons to start
Where I started my journey
I just wanted to build a website for my business, however I knew nothing about it so had to start from scratch. I searched around until I found the free training at Wealthy affiliate. This training led me on a journey of discovery.
Try a sample and see what you think.
I moved on to a career in blogging that met my desires as a writer and educator.
Every occupation has a learning curve
Working on the internet to make money is relatively easy however you need to do the basics first, there is no short cut to fame. Think that you went to school for about nine years and then to college for three or more years to qualify to get a job.

We can shortcut that to less time but my point is there are things you must know to give you a chance over everyone else.

There are millions of blogs loaded every day so how are you going to be found in a simple search. It is very possible if you use the tools that are available and apply them to meet the rules of Google.

I can't teach you everything in a ten minute read however I can set you on a pathway to success.
How to make money on the web with video
A whole new way to beat the crowd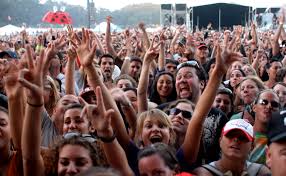 Google was the sole occupier of search terms. Yes Yahoo, Bing and a few other played a minor role however most searches were done on Google until!
Along came YouTube marching to the front.

Now searched nearly as often as Google and much more that Bing and Yahoo combined. That is a whole heap of traffic that many will miss out on.

Who would search YouTube for business needs.
| | |
| --- | --- |
| How to do things | A massive volume |
| Ways to unpack | Common use |
| Branding | Getting an image in the market |
| Marketing | Selling your product |
| Affiliate sales | Sales of someone else's product |
| Training | Or teaching |
A starter list
I wanted to repair the brakes on my bike so I searched YouTube, I had trouble with an excel function so I searched YouTube. Everyday I follow a report on Crypto currencies with a YouTube feed. Many times everyday I search YouTube and so will you and countless others so I guess there is a message coming out of that. How to conquer YouTube and make some money.

First of all you can make a video using your iPhone or Tablet and in fact most computers have a camera and mike to use. For the more ambitious you can buy a nice camera and sound equipment. Finally the easy way forward.
Enter Vidnami

With a tool like Vidnami you can create a professional video without using any of the above.
You can try it all for free and keep every video you make, good or bad.

There is an opportunity to really get this rocking for those who have a leaning to writing scrips and adding clips, pictures or videos.
Yes you will need a bit of guidance however Vidnami have a whole bundle of training .

Finally a tool that anyone can use. Furthermore it is free to try.

How to make money on the web by using a mentor
For the insecure types there are more ways
First of all many of us need someone to show us the way, its worth paying some money to take a huge shortcut to success by using a Mentor.
This can be an expensive trap if you go searching for the promised land because their are so many out there wanting to take your money.

I recommend a friend of mine Roy Carter, Roy is an English guy that made good and spends a bulk of his time residing on an Island paradise. Roy will take you through the steps you need to take and lead you to income.

Therefor any money paid out should be returned many times over.
Finally this is for those that are willing to do the work and are committed to success. Roy does not accept just anyone however having my recommendation will really help you.
A conclusion on making easy money on the internet
Finally to Easy money, It simply is not true, if you give nothing you get twice that in return. However if you are prepared to invest some time and effort it is possible. Forget age, gender and race because everyone is equal and have the same opportunities.

Furthermore this really is the land of equal opportunity. You get back what you put in so make an investment in yourself and join us in having a good time and making money.

So concluding all this, it is now your job to take action.
How to make money on the web by Peter Hanley