The best way to accomplish easy sales using the most appropriate media without spending a whole bunch of money. The must do list of tools.
How well do you know your customer
When the single most important step in any sales program is knowing who you are going to sell to.
Male
Female
young
Old
interests
Income
problems
Every one of these needs to intimately known to have a chance of success.
The next important issue is to understand where they are.
Are they local, Instate,interstate or world wide because that is your sandpit.
Do they use Mobile phones or web based searches?
Write down everything you know about them and make your ideal target.
google analytics provides all the information you could need so if your web site is on analytics have a look. I know that my site has;
72% on fixed computer
21% on Mobile
6% on I pad
then 45% female and 55% male
My market covers USA, UK, Germany, Australia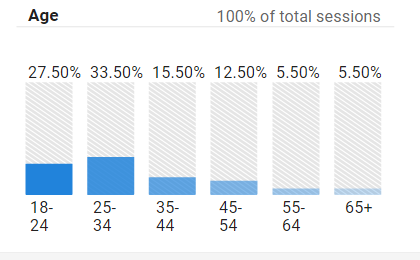 When you have a local site this is even more important however you will see I am targeting
males, 18-45 working on a home computer interested in sport and electronics.
I will drag along those outside this range but I will principally write to my target.
If I was to do Face Book advertising as an example I don't need to wonder about my selection it is done for me.
Once you have that done we move to step two.
I picked mine now its your turn.
The tools to increase sales without wasting a dime.
At time when people search your product the first place to go is Google search and type in a KEYWORD
Google search console places your business at the start of a search. Google search concole
Google Search Console is a free service offered by Google that helps you monitor, maintain, and troubleshoot your site's presence in  Search results. You don't have to sign up for Search Console to be included in Google Search results, but Search Console helps you understand and improve how Google sees your site.

Google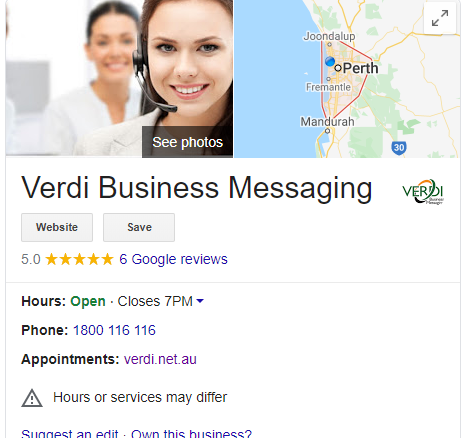 This is one of my sites set up to load as first business listing. It has a 5 star review telephone number and email. As it was a local search a site map also shown.
Once set up it will work for you every day without costing you money. I am often asked how I got such good reviews and the answer is I asked for them. Furthermore I gave them a review in return.

Google search console is a must do.
How to use LinkedIn as a sales vehicle
I believe LinkedIn is the most significant media for any business or business person to be associated with.
Furthermore your bio should be complete with a great personal image and story.
The vehicle is searched by all sorts of people trying to establish a trust bond with whom they are working. They need to know that you are the one with whom to do business and you are there for them at all times.
I personally use LinkedIn to establish a bond with a new client. I can find out about there likes and interests and use that in future negotiations to show my interest and build trust in the relationship.
My bio is regularly searched and I get a look at who is wanting to know about me so that I am always armed for a response.
You can use this to market with, write articles that are seen by your peers and do a lot more. Perhaps you just place your identity and let it work for you over the long term.

A recent request to me was to ask if a picture was necessary as they wanted to remain anonymous.
"If you don't want to be found then get out of business" was my reply in rather terse tones.
Self promotion is a brand that people recognize and follow so use it often.

The best way to accomplish easy sales using local directories
Do local directories work for your business
Search just about any term and view the results, on the first page several directory listings will display contact information, It may be Yellow/White pages or industry related posts but all should include your information.
These are predominantly free so why not be seen in them.
I target about 20 of them.
What social media channel is best for a small business?
The current rage is all around TikTok and is it a communist plot or just another chat line. Google are considering buying TikTok because it is so popular. The kids have jumped onto this big time posting images and videos. Therefor should you be on it as well?
Every Social media channel has a fairly fixed demographic following. This following will change over time so you really need to stay ahead of the game.
For example Facebook started out as a University/College media with a small following. This the went to the younger set every where available. When the young ones take over the older follow thus stretching the demographic. The young soon find another outlet and move to something like Instagram. They own this for a while before becoming bored and moving to the next adventure. It is a viral shift done swiftly by word of mouth.

The best way to accomplish easy sales is to target the maximum users
What does media switching do for you?
As business people we want to focus our marketing on the most appropriate media offering the greatest range of potential customers.
You will see from the below graph that clients preside in one dominant group. That is not to say they wont be more wide spread but we want the biggest bang for our bucks.
| | |
| --- | --- |
| TiK Tok | For the 13-18 age group male and female |
| Instagram | 20-45 age greater percentage female |
| Facebook | 35 -60 |
| LinkedIn | 25-60 age group greater percentage male |
| Pinterest | 45-65 female group |
| Parler | 30-65 Academic |
Figures may change and are based on generalities
Where does your customer sit in this chain? When you work this out then that is the media I would select for you.

The must do list of tools.

The best way to accomplish easy sales is with one social channel.
When you pick a social Channel you need to work it hard.
It is useless having a Facebook page, as an example, and not posting to it on a regular basis.
By regular I meen once or twice a day. Shock horror, I hear you gasp , that will drive my customers away. However the truth is it will drive them in the door.

If you are not prepared to work your media stay out of the market, it is that simple .
You can post just about anything you want however it does need to be interesting.

I choose Facebook as my target audience
Are there choices other than Social media for marketing.
Yes there are and they are very important ones as well. Newsletters, email and SMS marketing all contribute to the effort of your marketing.
One of the easiest and most effective for long term acquisition is a Newsletter. This is something we should all do once or twice a month.
However you must remember a newsletter is not a selling tool but an information and entertainment document to keep the customers loyal to your brand.
We measure lifetime value as the function on income and the longer the customer trades with you the greater the value.
A newsletter provides one of the contact steps to stay ahead of the competitors and continue to touch campaign.
SMS gets instant results and easy sales at a low cost
I see examples of SMS marketing every day often coupled with emails and links to a website.
It is fact that the open rate of messages is in the high 90% so your message is always read. On top of that they generally act immediately or delete and forget.
I would try SMS because it is easy to do.
The best way to accomplish easy sales and my wrap up.
Conclusion
The aim of this post is to have you understand exactly who your customer is and then target them in the best possible way.
It is also recommending the standard tools that must be applied on an every day basis.
Google Search, LinkedIn, one media channel and a Newsletter will compliment your email marketing and web activities.
Your choice of Keywords is also important and regularly updating the web site with new information
is a function of necessity.
Furthermore your marketing must be done regularly to maintain a flow.

I use all of these everyday in my marketing.
This is not everything to do, it is a hard world on the internet although much easier than past years.
You must make the most of it or lag behind. It is a simple premise.
Take the small steps to a winning culture.
And finally start your new marketing today.
The best way to accomplish easy sales by Peter Hanley