What shall I consider before starting a blog? The real answers that matter. Not a lot of the normal usual ways you read
Estimated reading time: 7 minutes
Blogging is a career if you want to be taken seriously
This is not a get-rich-quick scheme however it can be an opportunity when done correctly.
A business blog
Every business should have a blog page. It can be part of a website or a stand-alone site.
Your blog will deliver traffic to your webpage where the sales are made. In facYouncrease web traffic by up to 40% ( BlogSpot) thus generating more significant income.
Writing blogs
You may do this as a career or a job responsibility however it does require some skill sets and knowledge to compete with the market.
As an affiliate marketer
This may be a side hustle, a work-from-home career, a part-time occupation, or an attempt to gain that extra income. It could be product reviews or extolling your experience to the public
Charitable or welfare institutions
Blogs are a great place to provide information, answer questions, and provide all that information asked in a question-and-answer situation.
The writer or biographer
Those that want to talk about themselves or tell a tale or two will often use blogs as a way to gather an audience.
Blogging is not instant acceptance
First of all, Google makes most of the rules so you need to understand how they think. They don't like newcomers so you need to serve an apprenticeship to show that you are worthwhile and suitable for a first-page position in the search terms.
You need to build your know, like, and trust credentials before you will gather the recognition you deserve.
Plus Authority is a leading SEO input that you must establish to get acceptance over those that lead you.
Until you build these attributes your work will not be taken seriously.
That is why a continual flow of work is necessary and not the odd blog because it suits you.
What are the 4 main parts of a blog?
Keywords deliver the readers
Answering the question is the aim of all bloggers
great content is necessary to meet the rules of Google
having a call to action
Are Keywords more important than content?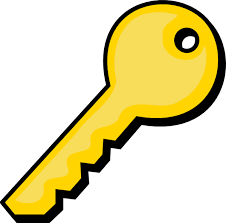 These are actually very different in what they achieve. However, each has an effect on the other.
Understanding Keywords is the most important thing to learn before starting your journey.
Key phrases are the search terms used to find your work on the internet. Without a good search term, you will be lost in the billion or so blogs on the market.
You really need to be on page one of a search term and using good Keyword selection is the only way.
Content on the other hand must hold the reader on the page for a reasonable amount of time or they will fly to another page that they think answers their question better.
Google looks at intent before content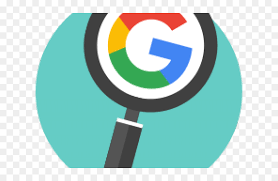 This is a change by Google where they move away from exact match keywords to user intent.
What did the search term really want so give them an answer that suits?
Now if your answer meets the bill they will use your page often and move you up the ladder. However, if your page gets dismissed you get moved off the first page and slither down to the high numbers where no one goes.
There is a savior in Bing that still use exact match Keywords and have considerable traffic.
So the correct answer is that content has become more important than Keywords.
Planning a future for your blog
Decide where you want to go with your blog and channel all your energies in one direction.
You can't be everyone's handmaiden, you have a specific role so stay close to your written objective.
Write out a few hundred Keywords that you will use and build a story around them. Check your competition in Google and even use a Keyword tool to find traffic and competition.
Too much traffic or competition will make it hard to rank.

What shall I consider before starting a blog? The real answers that matter
Are you in this for the long haul?
If this blogging thing is just a short-term wonder then don't waste your time. There are many other things you can do that will get quicker results and don't require the level of dedication that blogging requires.
However, if a career or long-term wish to achieve a certain goal and that the effort will be put in then this is the way to go.
Everything and anything can be achieved but only for those that apply the effort.
Choosing a poor hosting service
Web hosts and blogging platforms come in many varieties and there are good and not-so-good services.
It is not just that you get what you pay for there are real problems with some providers.
Owning your material is paramount. Plus being able to move it if you are unhappy. Services like Blogger don.t allow this and are really for the amateur.
Site speed is essential. Slow-speed sites often with shared platforms will kill your work.
The best security levels are also important.
24-7 support is necessary. With world time zones you really need to be able to communicate in your time.
Extra training supplied. The world of blogging is in constant change so stay up to date
My recommendations for a start in hosting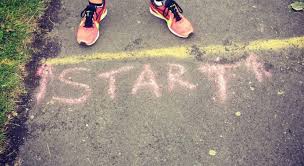 Yes, there are a lot of alternatives but I have narrowed it down to two, however they are very different.
This site has it all including a free trial. Hosting, lots of scope, and endless training.
The benefit of a free trial is that you work out if it is for you without committing a bundle of money. There are no upsells and one price fits all.
Voted by the market as one of the best opportunities around. You start with a single site and at a very low cost and build your empire over time.
I have generally found that we will start more than one blog over time and have several going at one time. If this is the case then Wealthy affiliate allows up to 25 in the one price.
Doing something you love and not just for money
Blogging for money is a quick road to boredom. You will jump around trying to find the magic brick road but it will remain forever elusive.
Blogging on a subject of interest keeps your focus and the money will follow as sure as night follows day.
But it does take continuous application and perseverance to be recognised as a great writer.
Conclusion
Don't be scared of blogging, it has a few rules and procedures but they will be learned quickly.
Plan your plan, set a timeline, and set forth on a journey of discovery.
What shall I consider before starting a blog? The real answers that matter by Peter Hanley