Blog SEO starts when you start for the best results. There are a few small things that make the difference in being found in a search term
Estimated reading time: 7 minutes
Why does SEO matter so much
First of all, you need to understand that Google makes the rules. The rules are often seen as very simple yet there are reams of paper written about the cause and effect of the google requirements.
There is an old saying that the only place to be found on Google is page one, all the dead are buried on the other pages.
With over a Trillion blogs on the market, you need to be a lot smarter than the average Bear.
So hang about for a while and start the right way because some things can't be fixed.
What can't be changed in a post, ever?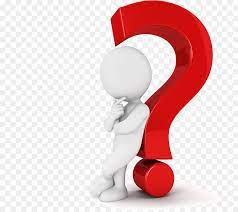 It is good to go back and correct those spelling mistakes and change the grammar around. You can even add a few more pictures or a graph or two.
You can trim the meta description or add another couple of hundred words and Google will reward you with it.
Your header or search term is sacrosanct.
When you create a post or page Google takes quite some time to accept you as a qualified contributor and you really must earn your stripes. You build up a degree of trust and reliability and a good dose of authority to get your page ranking.
If you change your header by any amount you are transported back to day one. All your history is wiped clean and you become a new kid again, waiting another half a year for acceptance.
There may be times this is considered worthwhile however you may also consider just starting again and doing it properly.
Understanding Keywords is essential
SEO is also about Search engine intent and Google now looks at what the reader may be asking rather than exact match keywords.
Next, they want to know if your content suits that customer query based on Page time and exit time. If both of these get a fail mark your post will fall from grace and not be moved to page one again.
Therefore getting it right is necessary.
With your Keyword selection, you have a few competing elements
| | |
| --- | --- |
| Volume of traffic | A lot of traffic brings competition |
| Level of competition | When everyone goes after the same words |
| Authority ranking | It is hard to beat the market leaders |
| Content | It must be appropriate to the subject |
This means you must do your research before you start your journey.
Look for your completion in a Google search or even Bing to see if others have a similar keyword and how it ranks.
Use a Keyword tool like Jaaxy to find traffic figures and change your wording to meet new demands.
Simple changes can have a big effect.
*Best Chinese dinner can become;
*Best Cantonese Chinese dinner
.Best Chinese dinner in a location
.Best Cantonese Chinese dinner without MSG near Key largo
Don't write a word until you have all this correct.

The underrated meta description

It is true that if you fail to write your own Meta Google will do it for you. It may also be a consideration that Google in all its wisdom will do a better job than you so why bother anyway.
Most search results come from the first three free results on page one of a search term.
Next is the last free entry on the page before you go to paid advertising.
The single most important element is the one that grabs interest in the fleeting nanoseconds available and gets your product clicked because the Meta meets the intent of the search.
Therefore you have a one in five chance of being clicked so why you?
You can use intrigue, excitement, promise, or warning to add extra elements that touch a nerve.
Finally, it is still recommended you stay within the 150-word limit but some are now moving out of this.
Blog SEO starts when you start for the best results write clearly
What skills do you need to start a blog
Make your content easy reading
Long wordy posts need to have exceptional content to keep the average reader on the page.
Short sentences inclosed in short paragraphs with a bit of color and character are the preferred solution.
The number of words used can be anywhere from 500 to 4000 but is not a Google ranking factor.
What ranks are answering the search term in the best possible way to keep as many readers on your page as you can
Using Google no-follow blocking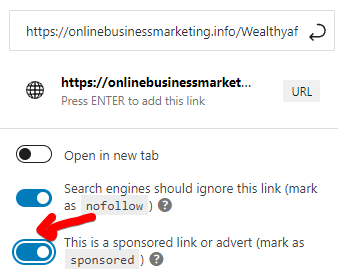 When placing links on a page or post that go away to an affiliate or revenue base they must be marked as a sponsored link. Google has no interest in visiting these sites and giving them value. You will be penalized for failing to do this.
On the plus side using the open in a new tab box brings the readers back to your current page after visiting another site.
One final but important input is that all images graphs, drawings, etc must have an Alt description telling Google what the image represents. In some cases, this may simply be your keyword but in others, blind persons guide to what it represents.
Site linking is still valuable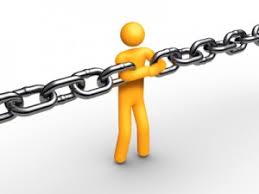 The SEO companies will demand at least one internal link and one external link in any post. Creating further reading opportunities works hugely in your favor as they click away on your site giving that extra traffic.
Using Authority sites is also an opportunity to support what you say by backing up the information. (Tip. Wikipedia is an authority site).
These are higher education sites or built on customer input
Using a template approach to blogging
To ensure you cover the basics of good SEO in every post written make a list of your required inputs until they become part of your activity. Messing up just one input can seriously jeopardize the whole page of the work and render it useless.
Get it right or don't do it.
Summary
If you get SEO right from the start it makes everything else that much easier.
Yes, it takes a bit of time and thought however that will be repaid many times over.
Google is built on utilizing SEO to its best abilities. They do change some of the rules regularly however this is to get the best user experience possible.
You must remember Google does not care about you they care about the person searching for an answer and delivering them the best possible solution.
Therefore give them what they are looking for.
Blog SEO starts when you start for the best results by Peter Hanley