Here we look at how to promote your business at a trade show. This really is an opportunity that can be worked on to achieve fantastic results.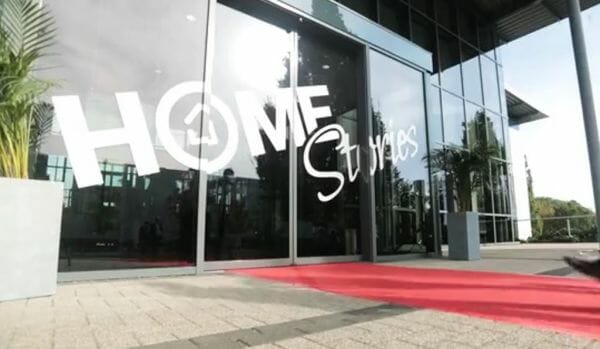 What are the trade shows all about?
First of all, there are lots of different trade shows and each one has a particular purpose-designed to achieve varying results.

The big ones are normally to introduce the latest in products, Cars, Trucks, Farm Machinery and even Mobile Phones.
A booth may cost a half-million dollars or more so they are not for the faint-hearted.

However, if you are reading this you are probably contemplating a much smaller budget so let's throw around a few ideas.
How to promote your business at a trade show for great results
Internal trade shows
I started writing this because a customer of mine is currently running such an event. This started several years ago and has become a must-attend function.
Jeff runs a wholesale business in the electronics field and has a customer list of well under 1000, however, they have spent very well over the years.
Every six months or so they get one of the manufacturers to stump up some cash and products to run a buyer show.
This is conducted at their own retail premises so the address is known to all.

They start with breakfast and then have all day food culminating with a couple of cold beers going to an evening close.

Cooking goes on all day long and they provide a great show bag of items to take home.

Included are a raffle, a door prize and a few complimentary items along the way.

In the early days, we had trouble getting a high attendance because people forgot the days and did not read the emails sent to them.
Use an SMS service
My company introduced an SMS invite that would be sent to every mobile phone on their list a week before the event. To follow that we resent the invite on the morning of the show as a reminder.

The result of this is many of the contractors would arrange to go at the same time, creating a crowd effect.

Time is no excuse because it goes all-day though I must admit the late afternoon-evening show is usually the best attended.

Because of the success of this Jeff's friends in other states have all copied the formula for their business and used the same basic premise of the day.
All-day, something to eat and something to take home and invite by SMS.
They will generally have a manufacturing representative on-site to promote the product and help in the general one on one discussions. Because of the length of the show, there are plenty of opportunities to stand on toes and deliver a presentation.
In fact, this current show is now running over three days to attract as many people on the list as possible and provide more opportunities to the market.

Guests are invited including the future generation apprentices and other participants.

Our aim with a trade show is to sell the product
Let's not get confused with this as entertainment or customer bonding. The process is to move product and stay in front of the other market suppliers.

They will generally have a special product on sale backed by a generous manufacturers incentive in the price advantage.
As small business owners, we don't have the luxury of showcasing new products or even attending the local trade shows because of cost.
How to promote your business at a trade show when it's outside
External trade shows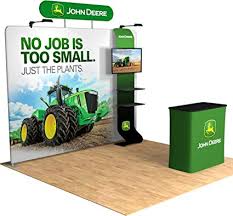 External trade shows represent a great opportunity to reach the retail and commercial customers that you would not normally encounter.
There is generally quite a high cost involved so you really need to plan for a return.

A small booth is probably five grand for starters and then you need signs and promotion.

All your staff is then required to do the attendance bit over the show. It's a day-long show with a lot of standing time and in fact quite taxing work for the individuals.

Your normal business premises are impacted because the staff are all away.
Friends of mine are into Caravans and Campers and do about three shows a year.

They closed their business premises for these show days and heard from any potential clients for the show.

The show is the selling battlefield and they have become experts at closing out customers.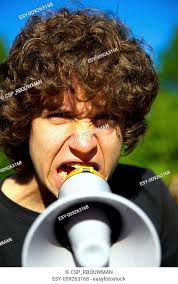 You will understand that corporates sometimes frequent the shows as a branding exercise.
They will spend lavish amounts of money on presentation and entertaining the larger clients.

At the smaller end of the market, you need a return on your investment and that return must come from site visitors.


I have done my fair share of shows over the years and will admit the early ones were done remarkably wrong.

We would present the product and hand out a brochure trusting that new clients would come streaming through the doors in the following days.
How to promote your business at a trade show and put in the hard yards.
I have done my Trade shows
Unfortunately, it does not work quite that way. The brochure gets quickly discarded in the closest bin and the customer's mind goes to the next bright object of fancy.
What I learned along the way is that contact details are the only continuing item that can be gathered for you.

If they don't share the details with you they are most likely not a potential client so we will move on.
Yes, you can make sales but importantly you and your staff must be trained to ask when the situation is right, for an order.

Letting the visitor make the decision means the brochure bin should be nearby.
Small businesses are not in the market for branding, so you may get an entirely different answer on this piece of wisdom from agencies and those selling you advertising.

They will insist that it is great to build a brand, yes it is, but our market is about sales and not spending millions to leave the market empty-handed.

Think of your trade exhibition as your shop counter, open for business and if they are not interested let them move on.
They are not your target market



The trade show follow up is as important as the day
We all understand that our desire to buy something cools rapidly between contact and eventuality.

If we walk away from a commitment, the deal is over and there is little to no chance of coming back into the fighting circle.
Therefore early contact is important to maintain the enthusiasm shown in the original meeting.

You can use email, SMS or telephone contact, even all three if the time is right. Furthermore, as soon as humanly possible to keep the fire alight.

Imagine viewing a new car at an exhibition and showing great interest in the product.
The next working day you should be peppered with a test drive offer and a show discount that will disappear in the next 30 minutes.

If they leave it to you to contact them it won't happen because it is just not urgent.

You may have also seen another brand that was exciting so your trip to the sales venue has minefields along the way.

You need to take it to them and apply the sales pressure to conclude a deal because they won't come begging to you.
In the olden days of exhibitions
I was involved in the paging industry in the early years and at our first trade show, we sold nothing.

As the years passed and our experience grew sales were considerable at the show and in the few days following the event.

This was not a market change, it was a perspective adjustment in our approach.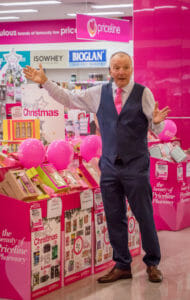 At larger domestic shows, you will often see spruikers with Microphones demanding attention as they demonstrate the latest egg peeler.

They will show you how good it is then their salespeople in the crowd will grab your money. You walk away with another wasted gadget.

"It looked good when he did it," you will say to your partner as you wonder how you got sucked in.

The answer is they sold it to you, they yelled and cajoled and importantly got to you in the heat of the fire. You bought something you would never walk into a shop for.

Come on, admit it you have been caught, haven't you?


The Conclusion to Trade Show marketing
It works, trade shows sell products and you build a customer list faster than most other ways.

However, there is an art to it so make sure you work it properly and benefit from the results.

Don't just put people on a stand to smile at the passers-by.

Have your best people front and centre, loud and bold and demand a presence from those that come close enough to be HogTied.

It is not a game, you need to recoup the serious money you have laid out in the short time you have the stage.

Do your planning and exceed the results by asking for an order.
Peter has been involved in many small business opportunities and spent countless hours manning trade show booths.
Trade show marketing by Peter Hanley