Grow your business at the least cost and best return guaranteed. My years of cheap marketing experience will provide a solution for you
Is there a simple solution to business marketing

The simple and essential element is your data base. Building and maintaining a great data base is fundamental to your success.
You can use expensive tools bought on the market or simply employ an excel spread sheet.
The main thing is to have names, emails and mobile numbers. You then have a foundation for low cost marketing.

When considering cost make sure you dial in labour. I may be that preparing a TicToc video takes a couple of hours when a simple newsletter can be done in a quarter of the time.
Gathering those names and numbers

You will never exit a major super market chain without being asked if you are a member. They understand that their data base is valuable and they ply it to the max.
They do this because loyalty works and keeps the tills working for a low cost pay on the benefits involved with the card. To you it may be just one or two percent but to them it is millions of dollars.
My daughter runs a busy ladies clothing shop, she recently queried one of the sales girls about the last customer details as she was unknown to the shop. The sales girl said she did not bother with the details because it was a cash sale.
That one customer could have been a lifetime client however the opportunity was gone.
Off course the system was immediately changed and would never happen again.
Another friend spent a couple of days working at a trade show for a company selling a well known product. When quizzed on the results he proudly declared he had made a few sales. When pressed further he confessed to having a truck load of business cards he did not know what to do with. put them in a data base and contact them I screamed in frustration.
Your data base is a Gold mine of opportunity ready to be mined.
So what do you do with a data base
First of all segment your base into interest groups. you don't want to market Dolls prams to truck buyers you want to specifically target into groups.
The next thing to do is choose between current buyers and long term interest customers.

If I have a new enquiry they generally go into an auto responder for a slow feed of information. Then we make a decision on the future.

If they take up your offer then you have an opportunity to retarget them with a similar product. So they bought the expensive Baby carriage then they will really want the funky change table that you have to offer.

If none of this works put them in a newsletter that talks about the baby industry. maintain contact until they decide to leave.
There are many ways to solicit their business.
Gather where ever you can even rewarding your staff if necessary. Every name is worth money.
All walk in traffic
Friends neighbours , family
A link on your web page
Seminars and trade shows
All social outings
Phone calls and soliciting names.
I actually employed a telemarketer to ring and gather details from interested clients. This produced a lot of target audiences.
Grow your business at the least cost and best return from your base
Getting around to making money from your base

Once you have a nice healthy list of names then let the games begin.
First of all you can not over solicit business, quite the reverse is true.
You need a constant flow of information to keep the attention high. They may not buy today or even this month however eventually, when they are ready, you will be front of mind.
It starts with Social media
I start here because it has a zero cost basis in dollar terms. Buyers will search your media to find out more about you and make decisions based around perception.
Neglected media is as bad as no media so make sure you are current and lively in your posting.
You can off course move into paid advertising however it is expensive and the results variable.
We move to email
Now don't shake your head at this because it is still the most used media of all. It has not gone away and never will as It grows every year. Yes you need an email account however it is a small price to pay for what you achieve.
Combine this with a newsletter
This is the single most important action in your arsenal. A regular newsletter retains your place in the buyers mind over an extended time.
While I have segmented my lists I also have a whole of market list that I email to normally, every two weeks at the least monthly.
This keeps you in front of mind when the buying time comes.
Please don't underestimate the value of a newsletter. They take little time to construct are cheap to transmit and remain lifelong effective.
Grow your business at the least cost and best return with an Auto-responder
The Auto-responder approach
When you have a bulk email generator like Constant Contact your monthly fee covers all emails and will include an Auto-responder.
This is a trickle feed of information leading to a hard sell. When you set up a series you can use it many times for those interested in a particular subject. When they are finished in the series and failed to purchase they get moved to the Newsletter series.
For those that make a purchase just move them to a new series on a related product. When someone makes a purchase you know you have a trust factor and they are more likely to buy a second product. Auto-responders are a very powerful tool and should form a front line position in your plan.
The SMS approach to instant action
Ok, a bit of a cost in this one however you can easily work out your ROI (return on investment).
Nearly all SMS messages are read immediately and a majority of reply's will be by return email.
This means that it is very easy to test market a small batch of users to see the returns.
I have seen where a $100 investment has turned into a $13,000 return. It was a sports type clinic that simply messaged old clients asking them to re-join and get a discount. The 150 messages returned over thirty annual subscriptions within the day.
Winding up, my summary on low cost marketing
I have introduced some low cost and effective ways that you can market without expending valuable dollars and more importantly time.
Every marketing plan requires a time element that must be balanced against returns.

Furthermore many require the use of professional services that take an arm and leg in fees.

Paying out is great only if the returns are more than favourable to the plus size.
It is also important that you employ more than one action at any time. Multi targeting works far greater than a single shot. Most of the above can be used simultaneously to really get that customer action.
Finally accept rejection as a compliment. Some readers will move on in their world and your offers no longer is important or relevant to their needs.

that is called list clearing and a good practice for any business.
Grow your business at the least cost and best return by Peter Hanley
More training at Wealthy Affiliate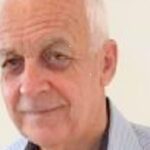 Internet marketing has become the cornerstone of small business
and I have dedicated my time  helping people start new businesses
and take others to the next level.
I have found that basic needs can be found in a
simple training package.