Blogging is money a 7 step guide to success Be the writer that the masses will follow. Miss any step and you will fail.
Blogging starts with a plan
It is a marathon and not a sprint. Like any race you need to understand where you will be running. If it is New York in summer then it is different to Tokyo in winter.
Your training will comprise putting in some hard miles before the big day and then you will follow a detailed plan. A plan that may change for all sorts of reasons along the way.
Your plan may be to change the world to a vegetarian diet. One blog is a training run for the end purpose, you might get one or two readers or even 10 however will they take action.

Did you know that less than ten people a month search for the Keyword Vegetarian diet so it will take a long time to build a crowd of followers.
Your plan will be to talk about the reasons for going vegetarian, the effect on your body, long term health and saving animals. Then countless recopies and diet guides, good foods, balanced intake, extra pills required, for the young and the old even for the family pets.

Your future is being build from day one as you progress in an orderly manner with a whole bunch of things to write about.

What ever your Niche you start with a plan and a blueprint for the race.
What will be your site name?
This a one time choice so choose carefully. You may make the site all about you and build a profile along the way. This is ideal if you are known in the industry and want to be a spokesperson. If perhaps you are a five star chef, or Michelin listed restaurant this would be good, for the Joe average maybe something better.
Google vegetarian and see what names are popular other than Jamie Oliver and Gordon Ramsey
Yes i would include something along the vegetarian line to make it more visible.
When you have done that purchase the domain name and host it with a carrier like Wealthy Affiliate.
Your blog must follow the rules
Not your rules but those of the internet and search engines. Search engine optimization
or (SEO) is a structure that allows your blog to be found and read. Without good SEO the best content in the world is wasted as no one will find it or read it.
First of all you need to use good Keywords. This is what people type in to find you.
If you used, as an example, "Ideal Vegetarian diet" the search volume is about five a month appearing on page one however there are 114 blogs in front of you, or in other words you will appear on page eleven or twelve.
If you used "What's a vegetarian diet" the traffic would be about 1500 a month and on page three or four. This is a massive difference in readership by the correct use of words.
A great tool for this is Jaaxy, yours for free to try
Your content needs to be good
Your content needs to stay on the subject, it is no good talking about the unnecessary killing of animals when all the reader wants is a nice recipe for Spinach Pie.

Content needs to be in short sentences , short paragraphs and written for the average reader
and most importantly answer a question.
If I Google how to cook a Spinach Pie I don't want to be sold a George Forman Grill. I just want a few ingredients so I can complete my nights meal.
A blog is generally from 300-3000 words long with a recommended range of around 2000 words. The main issue is to answer the question that is requested.
Readers have a pretty short attention span so you need to keep them on track with nice headings and some pretty pictures. The pictures must relate to the subject, a cow grazing in the pasture is far removed from a pie picture.
You must find your readers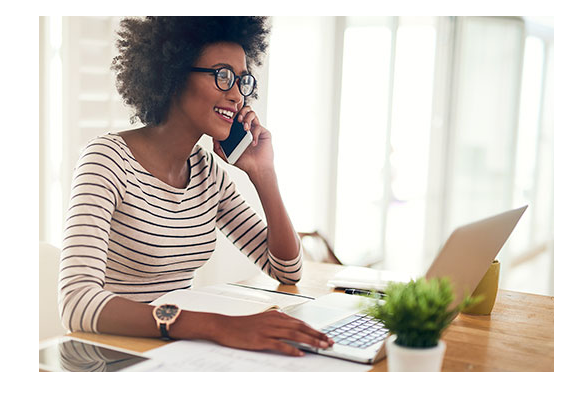 Are your target readers in a specific place or area. You can use Keywords to narrow down the search. The Best Spinach Pie recipe may be universal however the best Pie shop in New Orleans has no interest to me in Australia.
To make a spinach pie edible for Teens is well removed from the healthy ingredients in a Spinach pie. The correct beer to have with Spinach Pie is another group, mostly male over 40
Understand your market and address them appropriately. Write to your group like you are talking to them and maintain the interest
Blogging is money a 7 step guide to success and gathering traffic
Gather some blog traffic the easy way
You will initially despair at traffic volumes, with one post you wont have many readers unless you are very lucky, with two post double very little and so on until you build a channel.
It is just a fact that blogging takes time however you can do things to help it along.
Social media can deliver readers to your articles by consistent posting on the correct channels. Each channel has an age group associated so using the correct ones can enhance your chances,
TikTok really young generally under twenty
Instagram, female 25-45
Facebook generally 35 plus
LinkedIn all business types
Twitter the more professional among you.
Next is YouTube which is searched nearly as often as Google. doing a quick video and adding it to your page and on a YouTube Channel will help you immensely
You can increase SEO buy using Bot traffic that provides thousands of clicks to your site increasing the page statistics.
Finally advertising on the various media to get you a following and hopefully a return on expenditure.
Email marketing to potential subscribers
Using Bot Traffic to get instant returns
Where does income from your site come from?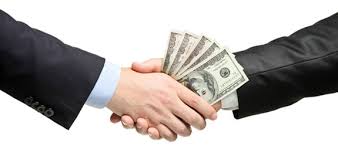 Are you writing to make money or for the love of the exercise? Either way you can monetize your site in many ways.
Sell things on your page, A George Forman Cooker through Amazon or a Spinach Pie recipe book by virtual download, written by you exclusively for viewers.
When you have traffic you can include advertising on your site for which you get paid either on a click or a sale.
Membership to the Pop Eye club at just $10 a month for all spinach lovers, as an example
Referrals to other affiliate offers and shopping lists
exclusive offers of all types


Maintain your focus
I started by comparing a blog to running a marathon. By now you will have seen the many parts of a long journey. It is not a simple run or sprint but a sustained effort over a long period of time, the time may be months or years but the results will come.

Never just give up and waste all the effort you have put in, keep plodding until you see returns that will push you along.

Increase your learning along the way because there is a lot to understand that will increase your traction in a busy industry.

I like Wealthy Affiliate training because the whole site is set up around writing and hosting bloggers in one form or another and is yours to try for free.
Blogging is money a 7 step guide to success by Peter Hanley