How to make my own free website and forever own the material. Remember that sometimes free is too cheap but let's take you to a place to start
Estimated reading time: 8 minutes
What can I use a website for?
Websites have just so many uses you really must make a plan of your ambitions and start the journey with the basics.
1. A business portal or shopfront
2. A site to run your Blog potential
3. Where to do all your product reviews
4. A charity site
5. All about you
6. An affiliate marketing center
7. Portfolio
8.eCommerce
That's just a taste of the ideas and they all start from the same place.
Having a domain name, a web host and a template to start building your masterpiece
First of all, if you are brand new at this and want to be a high achiever do a bit of training. Get the basics and then build your empire on that. Hey, put the credit card away you don't need it yet.
Every type of website is different and you will go at it from entirely different directions and that is why you need to have a firm plan in your mind. Your needs may change along the way however all the basics will remain.
For example, I simply wanted to understand what went into a business website. Then I realized the power of a business blog and lastly an eCommerce site.
How to make my free website with choice.
There is more than one way to build a website
In the olden days, you needed a full understanding of coding to get to first base. Fortunately, that has gone out the door and now we use templates, blocks, themes and plug-ins to do all the work.
The amateur internet was built around a product called WordPress so that bloggers could rule the world. This is a google product, in case you were wondering and forms a large percentage of sites built.
Other enterprising people built templates using basic coding that just about anyone could follow to build sites. Naturally, they wanted money for this or a trade value of some kind.
For example, we will give you a you great web builder if you sign on to our service.
However, life is not always that easy because Google manages to change all the rules at regular intervals to make your wonderful-built website all but obsolete.
In the early days, websites were built to be read on computers but Steve Jobs messed that up by introducing smart Phones and tablets. Google then said more people are using mobile devices so I will insist every website works best on a small screen. That threw a spanner in a lot of works because large files became a living nightmare.
When Keywords no longer exist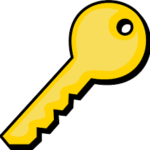 Along the way, Keywords become long-tail words and Keyphrases and are now user intent.
Not knowing the difference is a recipe for disaster as Google has adopted Artificial Intelligence (AI) search and not Keyword search. However, Bing still likes Keywords so we are all in a bit of a bind here.
Then they followed up with a security issue and went from nothing to strict SSL security blocking on all sites.
Don't get comfy yet because speed has become an all-important rating. If your site is not super quick it is relegated to the back pages.
My purpose in the above is to show you how dynamic the industry is and why you must have
continual support from a reputable supplier to survive the journey.
How to make my own free website and use it for training
Practice on a training site before going live with your web page
When WordPress released the much-updated block builder many of us were scared to use it. Change is never easy and moving you is often hard work when the degree of difficulty looks too confusing.
The solution was to set up a dummy site at Wealthy Affiliate and try every block that I could use. By the end of a few hours, I was cooking and thinking how good am I.
The next was to delete the post and put all that learning into real work.
When you commit a few hours to build a product you want something worth keeping so treat your time with respect, it is important.
How to make my own free website with the best decisions.
Decide on your web builder before committing yourself.
Are you going to launch with the Free WordPress builder and all the appropriate services or go to a templated service like Blogger?
Blogger.com is free and it is owned by Google however it has a bundle of X against it.
As a play area, it may represent good value however the long-term security is tenuous, to say the least. Google has a habit of dropping low-rated products and this looks like a candidate.
furthermore is product ownership, It all belongs to Blogger so transferring it is not an option.
Shared Hosting can be dangerous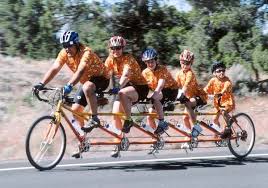 It is only natural that when you load a channel with traffic something has got to give and the first thing is site speed.
Many free and low-priced carriers simply lump a bundle of sites together to share a single channel. This may be ok for starters, however if you hit the traffic jackpot and start achieving results you are going to cry like a baby. Your site will be so slow that all the hits will be wasted and there is naught you can do about it.
Take cheap hosting and grow with it
I said that free is often too cheap and that everyone deserves recompense for the services they provide. Otherwise, the flow will certainly stop at sometime and you will be without a leg to stand on and all your hard work is gone.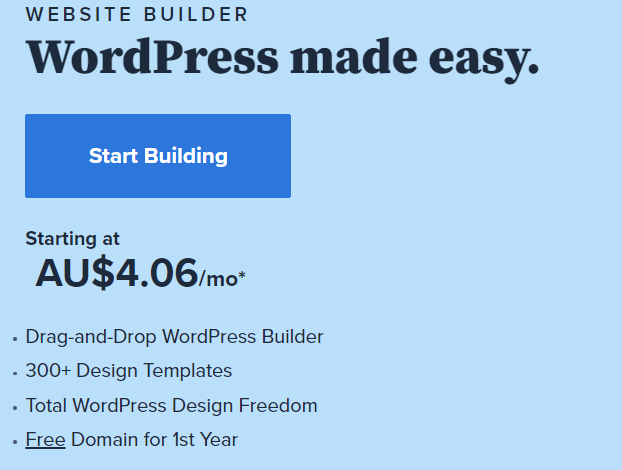 I suggest Bluehost because they are the number one recommended low-cost carrier on the market. This offer is almost too good to be true however it is value for money. They are recommended by Google.com so come with great references
Growing with WordPress sites
One of the most common issues with building Free Websites is that one is never enough.
Pretty soon you will be deluged with new ideas and ways to increase your traffic by linking websites together. Before you know it you will have a half dozen or more active websites all spread across different carriers and creating confusion and mayhem.
I have been there so I understand the problems and that is why I choose just one host. After running my free site at Wealthy Affiliate and understanding the trajectory I was on I consolidated my sites under one paid carrier.
Suddenly cheap was not an option. Thousands of visitors a day to hundreds of pages meant that I had to have a premium offer. One that offered support and service equally to the best on the market. I got this at Wealthy Affiliate
Customer service is essential in building websites.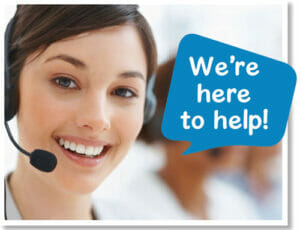 A website is made up of many parts all working together to provide your product to the world. When things go wrong, and they will, finding good support is essential. You can Google answers however this is often so time-consuming that you will waste days trying to find an answer.
In your free trial at Wealthy Affiliate, you do get 24-7 hosting support however you also get access to the live forum. This is where many members hang out hell-bent on helping new entrants. Most of our problems are common ones that have a simple solution when you understand the situation.
This forum alone is worth being part of in your time as a web marketer.
Conclusion
Web building is the most important part of your internet life so getting it correct is necessary. Play with free sites using them as training exercises but do not place your future in their hands. No one will provide an A-class service for nothing.
Some of the problems will be in the up sell solution. Once you get locked into a cheap site they will offer you fantastic paid opportunities to increase what you are doing.
All of a sudden you are committed to amounts above-market rates because they have you by the proverbial grip, plus with no escape as you signed those long-term contracts.
I have given you a couple of honest solutions that are respected by the industry to take you on any part of the journey.
Blog with care
How to Make my Free Website by Peter Hanley