Verdi SMS services for small and medium businesses. A type of marketing that provides a great ROI and instant success for all businesses for any business
Why use SMS in business
We have many ways to introduce a style of marketing that creates returns faster than any other method available to small business.
This is not said lightly but based on some important facts.
Nearly all SMS messages (over 90%) are viewed immediately.
Reaction is most often instant with an action or delete mentality.
SMS don't generally sit around waiting for a future action.
You can tell if your message has been read
There are many methods of sending SMS messages that include
| | |
| --- | --- |
| A single message | Mostly as a simple communication tool |
| Reminder messages | Appointments and Bookings |
| Fixed number service | As a branding and recognition tool |
| Bulk messages | Mass message delivery |
| Word SMS | A marketers tool |
| Invitation messages | Invite one or thousands |
| Demand a reply service | Confirmations |
| Verification codes | Enter the numbers |
| MMS services | Send those attachments |
| Surveys | Find out what they think |
| Linking to another service | Your webpage or blog |
| Delivery information | On-time information |
Your list of thought provokers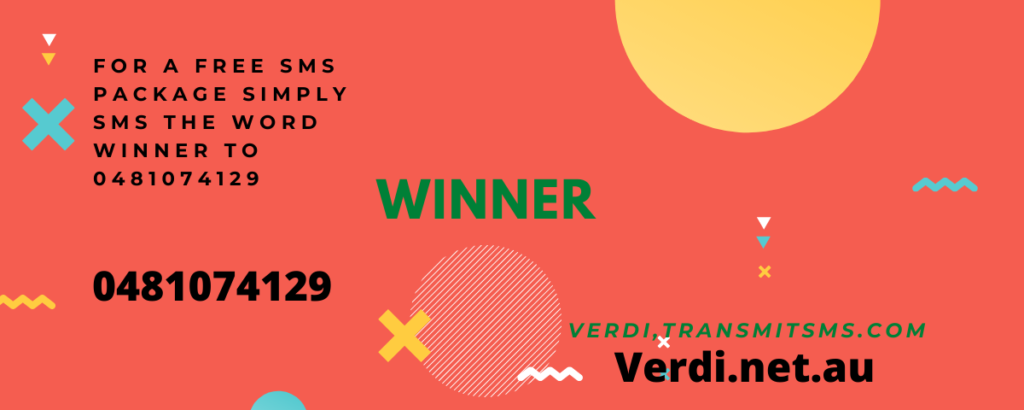 More than a simple SMS plan but a range of services to make your marketing really work the way it should.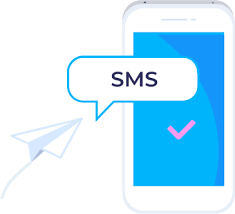 Single SMS Group SMS fixed number Sms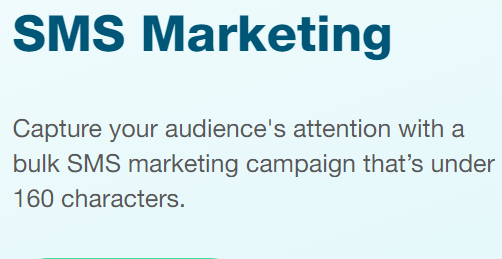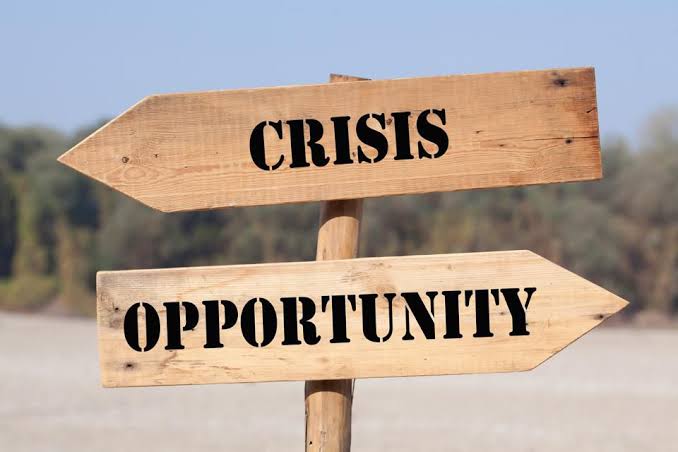 Just a few of the many selections available as Verdi SMS
SMS Is much more than a simple message
Your service is a tool to both instant and constant contact. It can be used with other forms of marketing either as the hero or support service.
Combined with email and direct mail it helps form a formidable multi- promotion approach to customer touch.
Some useful examples
Sports group use a fixed inbound number for all booking cancellations. This allows those on the go easy access to direct contact. This coupled with a confirmation messages saves hours of phone time.
Wholesale business units send out invitations by SMS a week prior to the event and an hour before the start time. This keeps attendances high.
Uber eats send a message when they are at the door.
Company I had been dealing with sent a message with a link to a survey on their performance.
My connection with the Government website is opened with a SMS confirmation
Have a look through your message profile and find the ways that may help you.
Verdi SMS services and carriers.
Are all SMS carriers the same
This is an interesting question that should have a standard answer where I reply, no mine is the best.
I have found that different services have there own strengths and oft times it is worth pursuing a particular service to obtain the exact option or pricing you require.
However it is often a difficult choice because many work on a Volume/Pricing matrix.
Therefore spreading your messaging to wide can lead to a higher cost in messaging fees.

Another issue is user experience. Each service has an entirely different interface so confusion can occur when jumping services.
Furthermore tracking results is far easier when a single experience is the adopted platform.
Pricing can be illusionary when various fees are applied. I have a service that charge a $5 fee for non direct debit billing. This adds the equivalent of a cent per message hidden in fees.
Finally there is the prepaid and post paid model so you need to select what is best for you. Should you Prepay for your messages it should, by all reasoning, be slightly cheaper and without any attached fees.
My conclusion on SMS
Having used this format for many years I am a devout follower of the many benefits that SMS deliver. It works , it is price effective and the results are easily quantified.
Another great advantage is the ability to test market. Decide what you want to send and trial it to a section of your data base. If it works just carry on however if the results are sub optimal make some changes and ty again. It is not Rocket science just a bit of trial and error.
My conflict

The author has operated as an SMS provider over many years sourcing recourses from several tier one carriers and packaging the service into a customer focused supply.

Now with his own service he brings many benefits to the small user.
Verdi SMS services for small and medium businesses by peter Hanley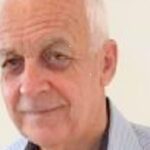 Internet marketing has become the cornerstone of small business
and I have dedicated my time  helping people start new businesses
and take others to the next level.
I have found that basic needs can be found in a
simple training package.