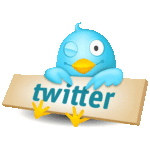 Here Peter Hanley looks at Twitter as a business and is it a suitable media to advance your business through the next growth cycle.
What's exciting about Twitter anyway
I have long been a naysayer on twitter as a product for the business.
Who wants to read random posts from people with nothing else to do but generate traffic for their ego. I use Facebook and Instagram to do the same sort of thing but Twitter never really grabbed me.

One day it hit me, out of the blue, the realisation that I was a Twitter reader. You may call me a bit behind but to follow a politician, a writer, a cook. a sports group and maybe a couple of others, I daily have a quick read and form an opinion and log out.
What got me going recently was the politician and the writer are miles apart in their beliefs and I was taking sides almost to the point of dropping one of them.
The writer is Peter Fitzsimmons, an Australian guy that has done many books on Australian history and I have a cabinet full of them. Things like Ned Kelly, The Batavia, flight etc. Fitz is an excellent writer and really brings a story to life and his Twitter feed is similar.
Today's twitter was:


My Tuesday Op-Ed: The most difficult questions of all on election day (link)
Who would have thought this went to a party feed full of their rubbish, God I hate the man although tomorrow I may feel like love. That's the power of the simple tweet.
I get it now but do you?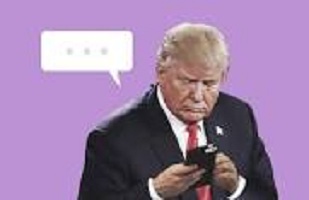 My all-time favourite user is Donald Trump. We are not talking like / hate here we are seeing a man that has used social media so that we all know what he is thinking.
He is not the most prolific tweeter but what he does get is every tweet reproduced by the press giving enormous coverage around the world.
I am not a follower but today I know he was in love with another party leader. You can follow The real Donald trump tweets any time.
Tweeting can lift your presence in the market
Twitter is becoming mainstream whilst we sit back and miss the opportunity.
It is not for everyone however consider well if it is for you because it could make a big difference to your business life.

Twitter earns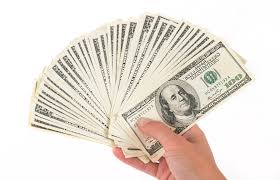 To clarify it is like all social media, it is not based around sharing the love but getting contact details and hitting you with paid advertising.
With about 321 million users (Q1-2019) and earning nearly a billion a year, it is not a social exercise. Yet, it can be.
You can promote a tweet to the feed at about US $1.35 a share which if done properly can give a great return.
The promoted tweets cost about 1.35 a share
Promoted accounts cost about 2.50 a follower
Promoted trends cost about $200,000 a month
Like all media, you need to practice and understand it before diving into the money bag.
Hashtags and Tweets
A # is a link to a category and I include a definition to help explain the outcome.

Definition of Hashtags
Hashtags are words or multi-word phrases preceded by the # symbol, such as #picoftheday or #sweepstakes. People can search for posts with a specific hashtag, so they are used to categorize content and track topics on Twitter and other social media platforms including Facebook, Instagram, and Pinterest. Using hashtags helps people find posts and tweets that interest them

Why Do People Use Hashtags in Their Posts?
With so many people posting on social media, it can be hard to find the posts you want to read and the people who discuss topics that interest you. There is so much information being posted at any one time that wading through them is time-consuming and many interesting things can be overlooked.

Hashtags help solve that problem by making it easy to search for Tweets with hashtags that are interesting to you. Some hashtags that sweepstakes fans might enjoy include:

#sweepstakes
#win
#contests
#giveaway

If you search Twitter for those hashtags, you will receive a list of all of the recent posts people have made on those subjects. This is an excellent way to find new social media contests to enter which is important since many Twitter giveaways have a very short entry period.



How do you start on Twitter?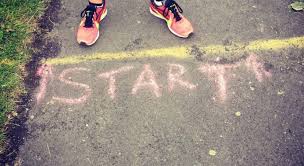 After joining Twitter online and selecting your handle or name, fire off your first-ever tweet. Introduce yourself, give some information and contact details, find tour peers and post a photo. Day one is done.
Now we will write some engaging content of 90 to 100 words and include up to 3 # tags. Add your URL and pop in an image using a gif.
Then we go on a crusade and talk to people, ask questions, do promotions but not too many self promos please.
Everything is going to plan.
Do some research on better ways to get a message across and in using Twitter. Get cross-promotion from Instagram and Facebook to build your profile and have a Twitter link to your material.
Prepare a Twitter plan
Like any program, you must prepare a plan of what you want to achieve.
Naturally, the final objective is usually about money but that will look after itself if you do things properly.
Understand what you want to Tweet about and the audience you want to attract. It is no good selling fairy dresses to bricklayers ( could be wrong here LOL) but you get the idea.
Gather your demographic, male / female, age interests and target them. Talk about your tweets in your other media and use your hashtags wisely. You will find some promote as many tags as you can others only a maximum of three. In a small tweet, perhaps just one so it does not look out of place, in much larger tweets, a few more.
Tweet 2-3 times a week or more for the best effect and don't leave it idle.
In conclusion, when you set out your plan and timeline your daily time commitment is only minutes, the affect ages.
Entertain you and your readers and follow the professionals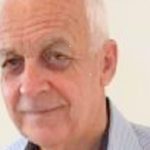 Twitter for business by Peter Hanley