Tidio, for best results. The chatbot was made for the WordPress world in an easy to use and income-generating add-on that will drive new business.
Why use Tidio as a chat tool
The use of conversational marketing has grown to a position in our daily lives that must be addressed.
For a long time, we have relied on email service or labour to the detriment of results.
In fact, it is reported that 80% of US businesses will opt for chatbots by 2020. Why is this so?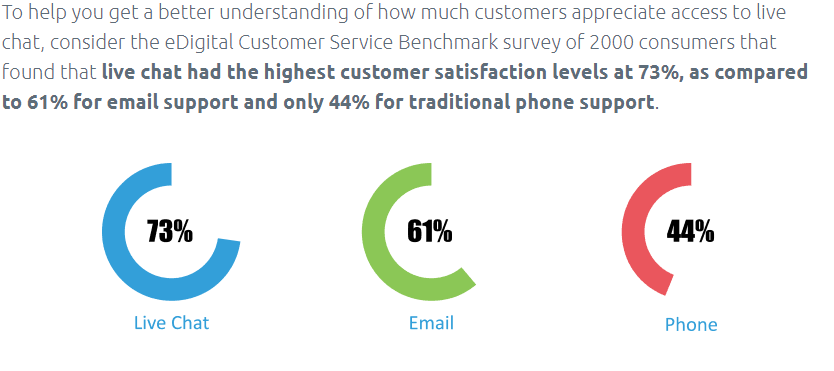 You can operate with a live service or Artificial Intelligence (AI) to answer simple queries and to achieve the same result.
Customers want action and they don't want to wait for answers. You will notice the speed at which we move on if we can't get a result just try someone else it is that simple.
Conversational marketing
I recently wrote a blog on conversational marketing that explored the latest developments in that area which led me to the chatbot world.
I had ventured here before but was unhappy with the results and let it slip. Increasingly I have seen the world of chatting increase at a rapid rate so I took a journey into the fold.

I set out to find the cheapest (read free) service that met our market. Being a WordPress user that had an impact on where I would go but I chose three leading services to try.
Tidio
Pure Chat
Livechat
A Polish company with
a WP plugin
American Version
with HTML code
Also Polish with an
HTML code
You can highlight those services and attract more potential customers. How can you make those services visible on your website? Some go for pop-ups but here's the hint: 70% of Americans hate pop-ups and block them. And the "pop-up love" does not get any better outside the US.
What is the alternative?
A chatbot
It can handle your job as neatly as pop-ups and communicate your most popular services to visitors through live chat messages. Live chat stays at the forefront of your website so even if it's clicked away, it will not disappear and the chatbot will remain active. Tidio site
Tidio, for best results and why you should use them
Why have a chatbot anyway
The answer is that it is an easy way to drive extra business.
All of them have a free service that leads you to use them to answer the calls at a cost. However, if you want to do the work it is free.
I set up Tidio in about 10 minutes and had it working on one of my sites. It was easy to do and the instructions were indeed simple so there were no problems.
My one concern is having too many plugins that slow the site down but we will test that a bit later. I try to keep down to just 5 plugins as an optimal position for good SEO but it is hard to stick to the rule.
You have three choices with Tidio and they include AI, your Labour or using their chat room.
So as not to confuse anyone, this is a business service and not a social chat hangout.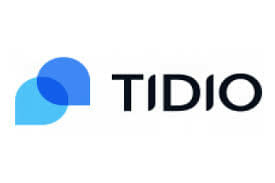 Tidio Live Chat is a live chat service that allows you to communicate with your customers easily, also with the help of chatbots. It is designed specifically for the WordPress community.
Running a chatbot has its demands, although you can employ a timing structure for work hours and after hours where it changes the platform. The third way is to use the Tidio chat room with standard responses that operate 24-7. That is when you start paying money. However, as sales can increase by up to 80% this is a small cost.
Tidio, for best results and HubSpot
What HubSpot said about information marketing
Over the last few years, we've moved past the Information Age. Developments in technology and consumer behaviour have evolved and we're now entering a new age: The Age of Convenience.
It's an age where technology has fundamentally shifted consumer expectations, and where businesses that don't recognise this and adapt their approach to marketing, sales, and customer service will ultimately suffer.
For businesses that are already adapting, chatbots have been a big focus, and for good reason. Chatbots are an obvious choice for meeting consumer demand for instant answers, and according to a Gartner study from February 2018, 25% of customer service operations will incorporate virtual customer assistants or chatbots by 2020.
When you want to try Tidio for free.
Your business needs to be looking at technology to drive sales into the new society.
I have chosen two free chatbots to get your journey going and bring you to information marketing.
Pure Chat is a worthy competitor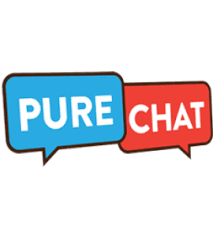 In my research on ChatBots I have looked at alternate options and in fact, set them up on a website I own.
Pure chat does not have a plugin but an HTML code that is installed on your site. don't panic this is very easy and I shall tell you exactly how to do it. This has a distinct advantage over adding a plugin to the site.
The Purechat dashboard does have some great features like identifying callers that are on the line and collecting email addresses.
Another really useful feature is a button to request a chat. if you don't like pop-ups, this is a great alternative.
Log into Purechat here for your free version and it will work today.
Why use chatbots at all
In my opinion, the question should be why should you use the chatbox?
It is a new form of client touch and one that converts into a high percentage of sales.
It is not hard to do and your choices make it a positive approach to your business.
Start with a free service and run your trials to establish the client's patens and questions.
You will find that much can be done with AI without human interference. You will also recognise times and days when the queries are greater so that you can concentrate your labour focus.
Install pure chat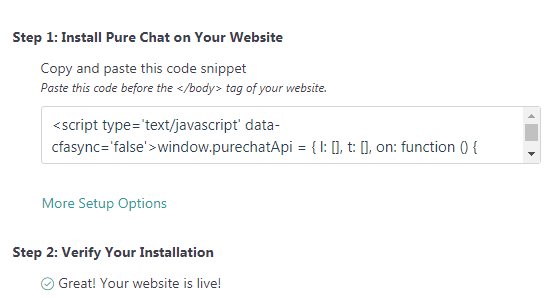 In your Word Press, the main page uses the dashboard on the left.
Click appearance, theme editor, header Php and insert before the <body.>
Press Save and you are done.
Do not change anything else or you will do harm to your site
Pure chat also has a Plugin for WordPress and a button for consumer action.
Tidio, for best results and my conclusion
Conclusion
The internet is like the ocean and can change regularly depending on the mood of the people.
What works today may well be a thing of the past before you see the change in the results.
Consistent action is required to stay ahead and that action must be based on market results.
It was but yesterday that email was fine for customer service however we have moved on to wanting instant gratification.
Chatbots are providing you with the opportunity to keep the customer and move them forward with a transaction.
As this grows from the odd chat to many conversations, the facilities are now in place to handle this growth so that you can employ the necessary support.
Every indicator tells us that this is the next boom product and that your business should be involved.
Before you race out and spend bundles of money, set up a free trial and test run the system.
You will then know what you really want and how to do it.
I have provided two great opportunities so get with it and get Blotting.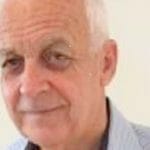 How to use Tidio for best results by Peter Hanley