Thinking time reinvented for maximum results. If you do this one thing your productive success will grow 100x
Estimated reading time: 5 minutes
Why don't we think enough?
This was bought up in an interview held with a best-selling writer Perry Marshall
What was evident in this interview titled the New Renaissance is that a consistent work ethic
actually took you away from critical thinking and hurt the results you could achieve.
The harder you work the less you think and the result is overloaded effort without the results or important lifestyle changes.
Start the day with a quiet time of inner consultation
To help with this Perry presented seven lessons that should be taken into account.
Lesson 1.
When you take some time out and away from the normal distractions of email and to-do lists
you can focus on the important parts of your life. That is really consult your inner self and look at the problems from both an emotional and physical level.

Lesson 2.
Decide what not to do. You will have many pressing issues and only so much time so eliminating those annoying points that make little difference to the overall results is important. Busy work does not win the day.
Lesson 3.
Focus on the big returns or as the writer says the $1000 an hour payments. I had a client yesterday wanting to cut a $ 35-a-month payment on his answering service because it was too much to pay. One sale that he was going to miss could be in the thousands of dollars. His view was tainted by an emotional amount.
Lesson 4.
Create a simpler way of doing things. Time-saving ways are all around us however in our business we often stick with ancient procedures when a much simpler method would achieve the same result. I have a monthly billing program that is time-consuming and labor-intensive to complete. I know there is a better way but I have not taken the time to discover a better method. This costs me $12,000 a year so even a 50% reduction is a big return.
Lesson 5.
Be the best at what you do. First place in any business model gets most of the rewards and is almost impossible to unseat. An example is the iPhone by Apple. The dearest on the market but still holding the first spot by a long way despite strong competition from Samsung and others.
Steve Jobs insisted on perfection and he achieved it.
Lesson 6.
Build a Moat around your Castle. Make sure you protect your asset in every way possible to drive away any attack. Being vulnerable is not an option.
Lesson 7.
Enjoy the freedom to create every day by taking time to dream solutions and work on the big ticket items that will give you more free time to play. Getting bogged down in the hard work brings results philosophy is detrimental to your success.
Thinking time reinvented for maximum results starting with alone time
Why thinking time is important?
Creative thinking solves more issues and accomplishes much more than simply hard work.
However, think about the big ideas and create changes to build a better life
The day should start with quiet contemplation
Turn off all distractions and take a notebook approach to analyze how your day should look. Be intuitive and follow the gut feeling to come up with the biggest and boldest ideas that are potentially life-changing. You won't complete them in a day or maybe a year but they will be part of your conscious thought that has the ability for radical change.
Your thoughts must be big, they must stretch you beyond what you would normally consider daily options. They may take you out of your comfort zone and stretch your imagination further than you want to go. However, it is the big ideas that give the greatest return.
What is the value of an Idea?
Technology changes the world with radical new products that started as a lightbulb moment. They did not happen overnight but they did happen by being radically different. The fundamentals of car making have been consistent for over one hundred years. Minor changes and upgrades kept pace with consumer demand however little change has been seen. Until.
The Electic vehicle became a reality.
EVs had been considered for some time and many trials were had but it took one man to make a difference. Musk bought the EV to meet consumer demand and dragged every other automobile manufacturer behind him. In just a few short years this has become the fastest growing market segment and will completely change how we live.
Thinking can give you a different way of life
Head down and Bum up does not change your world. It may get the small things done but will it free you to pursue a better life? Only a radical alteration to the way forward can free you to grow many times but create a better life whilst doing it.
Planning is not too much to ask
Taking a parcel of time every day to think about your objectives and put plans into place for massive change is really just a habit that anyone can achieve. You are not too busy to make a difference with a daily planning session that considers the big impacts. In fact, it is dangerous to not consider this approach to change your life.
Conclusion
You will ask if I do this and the answer is and will be every day for the rest of my life. I well understand the need for production but I also acknowledge that there are many ways that I am not doing justice to myself or my business.
Alex, a friend of mine, says it has radically changed his life and he is an overproducer and creative talent behind a large marketing group.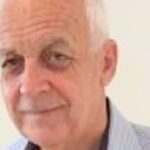 Thinking time reinvented for maximum results by Peter Hanley