New online business ideas for 2020 and the best ways to make money. The world has changed and so has business, so you need to adapt now for success.
The year to date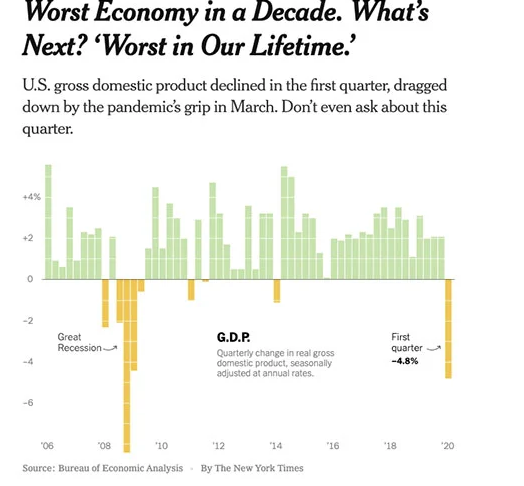 That's a really depressing story but one that is repeated world wide.
Every country will be having problems and every business will be in a cycle of hardship.
Online business ideas that make money.
Our favourite over time has been Amazon. this is easy to join and it was an affiliate dream. Things change.
In March 2020 Amazon halved most of its affiliate commissions to a low that makes it almost impossible to get a return.
Amazon announced huge commission cuts, effective April 21st. Here are the cuts:
Furniture, Home, Home Improvement, Lawn & Garden, Pets Products, Pantry – was 8%, now 3%
Headphones, Beauty, Musical Instruments, Business & Industrial Supplies – was 6%, now 3%
Outdoors, Tools – was 5.5%, now 3%
Grocery – was 5%, now 1%
Sports – was 4.5%, now 3%
Baby products – was 4.5%, now 3%
Health and Personal Care – was 4.5%, now 1%
Amazon Fresh – was 3%, now 1%
That will rock your profits unless you double your sales. Furthermore, Walmart has done the same thing and slashed margins to the same levels. Collusion is not allowed but this copycat attitude really bugs me.
New online business ideas that will make money.
How to make online money
What is selling fast right now? Gym equipment, sporting goods, board games, bicycles, exercise equipment
Most profitable product: Amazon has left the game so you need to find a better affiliate.
Trending products are always a winner so search for the latest trends, they could be Jordan boots or rowing machines.
Define your audience segment. no good selling Jordan boots to seniors.
Concentrate on one great offer and deliver excellence.
Promote it aggressively.
Online business ideas to start
training is a huge opportunity during lock down times. People want to fill in time and learn things so give them an opportunity.
School training, languages, home exercise, home maintenance.
Cleaning has become a trend product, cleaning materials and even promoting labour or target areas. Consider children's playgrounds when and if they reopen
Homewares have become a big seller including cooking products, carpets, curtains, cushions. Everything busy people don't notice but lockdowns do.
Cooking has become a trend with appliances and books secret ingredients. Herbs and spices.
Blogging is a now thing. people have time to read and want answers to a huge variety of issues.
Making a video. This should be number one on the list because it is so in demand. YouTube has grown in leaps and bounds since lockdown.
Target set groups or ages like seniors or trendies
Podcasts on issues
Finally, spend your money carefully
Save your money when working online
This is important because when we want a quick return you look for easy pathways to instant money. Let me tell you there is no magic fairy. It all takes a bit of effort and a clear plan to take you on the success path.

High priced training programmes are the sucker bait of the day. You can spend thousands of dollars to learn simple principles that are generally available to everyone for free.

Yes, I occasionally recommend paid programs like Roy Carter for those wanting a guaranteed return for a short period of time spent.
However, most ideas are very low investment and high return.

When you have all the basics in place and understand the business, it is time to seek out higher returns.

Now is a great time to grab affiliate income based around good margins and high selling products to maximise your efforts.

If you want to give up on Amazon and Walmart, find a new opportunity near you in a product you want to take advantage of when the time is right.
Google Products Space affiliate to pick from the thousands on offer eg
gym equipment. This simple search found over 100 offers available to choose from

Ideas to start a home business
For those that are new to the market the fastest way is to get some basic training before you waste time and money.
I am a Graduate from Wealthy Affiliate, the best training site available worldwide and starts out free for the basic course.


In about one week you will have enough knowledge to know what you want to do and how to start. Wealthy Affiliate will teach you to plan and build your own websites so that you will be able to market right along with the pros.
Without the basics, you will chase course after course, throwing money long and wide to gather pieces of the puzzle.
The economy is stuffed, it's time to take advantage.
Like everything that goes down it will come up and the cycle of wealth will return. Therefore you have no time to waste.
Get the basics and chase your dream in a super hot market.
Find your niche, target the buyer aggressively with high income earning products and reap the rewards.
To do this, build your plan on a solid foundation that provides a chance of success.
Ideas with low investment
Yes, you can make money without a whole bundle of capital as long as you learn the fundamentals before you start.
Affiliate marketing is simply selling someone else's product and getting paid for it. Biggest game on the line with people making millions every day.
Affiliate marketing with recurring revenue. This is what I call the best game in town because you can build a real business. The one that pays you every month for years to come.
Blogging is for everyone that likes to write. It takes time to get recognition but when there the returns come from many directions. Affiliate sales advertising revenue and your own products sold directly.
Email marketing. This is still a high profile opportunity for yourself and on behalf of others and has great top end earning potential.
As you build your list you grow your income to whatever level you like.
Email sales
Newsletters
Autoresponders
Bulk mail
email marketing for small business a step further
Social media is a must-do venture that most business owners still don't understand. Sell your services or your products and reap the returns from Facebook, Instagram, Twitter, LinkedIn etc.
Over 59 % of all people access Facebook every single day and a reported 64% trust your brand more when seen on Social media.

Selling retargeting, advertising are all there for those wanting to tread this path.
Ideas for seniors
Maybe I should put ideas for students, ideas for moms or dads, those suffering from problems or race or colour.
Online we are all the same, it is, without doubt, the most equal forum on earth because there is no discrimination in any form.

I have a friend who dropped out of college to concentrate on Affiliate marketing and at 20 years old he is killing the money. Another is an 82-year-old lady who blogs with the best. People from many low-income areas in Africa operating legitimate incomes. It does not single you out in any way.
Mothers, students, retirees and those that are out of work and can't find a job are making money on the internet.
Conclusion
The right time to start your opportunity is now, not tomorrow and not next week.
Above all, you are not too busy and you have enough money. Consequently, this is no place for excuses. In addition, this is your ah-ha moment so grab it with two hands
However, only you can supply the effort. All the nice words in the world will not help. Plan a journey and follow the paths to success, enjoying some of the bumps along the way.
Remember you go to College for five years to learn how to get a job, where you spend a lot less time learning a highly paid business.
Finally: Tread your own path.
New online business ideas by Peter Hanley