How to write a blog and make money and enjoy the journey. Blogging can return an excellent level of income from several different sources
Estimated reading time: 6 minutes
Blog for love and the money will follow
You can make money from blogging by:
Affiliate income. Both fixed and recurring income
Selling physical products. your own or for others.
Promoting virtual assets. Trading in ideas
Providing services like training and coaching
Advertising income
Promoting your business
Off course paid to write for others
The first thing to understand is that blogging is a journey and not a short-term cash cow.
Therefore to write about things that interest you will retain your affection for a much longer period. That is why we say " write for love"
Blogging requires structure
Once you establish a journey then we decide how and when to blog.

Of course, an understanding of Keywords is the first item on the agenda.
Search terms bring the readers and unless you are being read it matters not what else happens.
| | |
| --- | --- |
| Get your keyword right (search term) | Consider traffic and competition |
| Have your heading enticing | Better the head the greater the readers |
| Build a meta description | Drag the eyes off the page |
Use appropriate tools to achieve this
I use the Free Jaaxy tool contained within the Wealthy Affiliate training package.

This gives me all the information I need on traffic and competition to gather the best possible search term.
Think what the average person would ask into a mobile device to find what you are writing about. "Hey, Siri how do you write a blog for money?"
That can then constitute a starting point for you.
I then use a headline analyser at Monster Insights to determine how effective my headline is.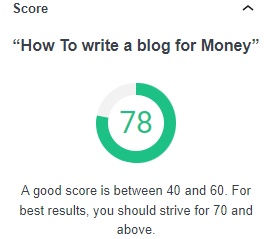 A week headline will affect your readership even if you rate on page one of the search term.
This is followed by your Meta description to entice readers to open your page.
If you get these three things right you have a slim chance of success and being rated by Google
The estimated click-through-rate is for a business with the #1 organic position on Google is a whopping 34.2%.
Do you know the average click-through rate for a regular search ad? It's only 1.91%.
Neil Patel.
Therefore if you thought Keywords were not important think again.
How to write a blog and make money by staying focussed
When you are in doubt the best training is at Wealthy Affiliate with a free trail
Your blogging focus determines your input
First of all, I don't want to get all techy about this however it is really important.
If you are writing to attract advertising you need a big bundle of followers before the advertising companies will look at you.
However, if you are writing for affiliate income, less volume is required but the interest in your product must be higher.
When you are promoting your own business your aim is to direct readers back to the main website where they can be sold.
All of this is determined by the direction you take. Stay true to your plan and don't try and be everyone.
Do blogs get read or are they a waste of time
We all blog for money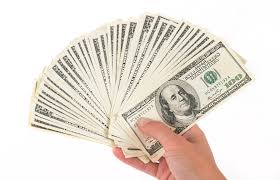 Blogging, as a style of writing, takes a lot of time over a long period so there must be a payoff somewhere down the track.
A lot of this is achieved by providing links to a more aggressive sales site. A Webpage, funnel, or even an affiliate page.
Blogging is never aggressively sales-based, or not meant to be anyway. You aim to build a following of readers that like your material and share it with others.

Of Course, we can include a few soft closes within our work as readers love to be told what to do.

This could be as simple as writing about Cookware for your main business and including a discount code for those that are ready to buy. It offends no one and prompts the fence-sitters to take action.
On this page, there will be a few affiliate links because that is my business. However, they take you to attractive offers that will help your efforts in writing. Many of my links are for free products and not aggressively trying to take your money.
I don't particularly like a lot of popup advertising so I stay away from that whereas others earn a fee that can be very healthy. To each their own.
How to write a blog and make money with lots of traffic
Using outside influences to grow your blog traffic
SEO or keyword traffic is not the only source of paying customers.
| | |
| --- | --- |
| Social media | Select the one closest to your market |
| YouTube | Massive search volume and link building |
| Web page linking | Certainly to how to style pages |
| Email and newsletters | Provide linking to appropriate material |
| Packaging | Unboxing and uses of a product |
| Word of mouth recommendations | Directing people to your work |
Therefore your blog is not a singular post it is part of your whole merchandising package designed for the ultimate sale and income.
Writing for others
A nice day job for those that have good writing skills and fast typing speed. The average blog is around 1500 words so it takes a couple of hours to get it out.

All you need is a group of Keywords to base your research around and write away hoping that your blogs will deliver the results required.
Competent writers can achieve good rates over a long period.
Therefore it is a great work-from-home opportunity and done at any hour of the day.
Outsourcing your writing
For those not wanting to write there are plenty of bloggers looking for work. The problem of course is finding the good ones. Those that are competent in your language and have excellent writing skills. I find that correcting a blog is as time-consuming as writing one.
Writers are available from places like Fiverr.com or Upwork.
Writing is a career opportunity.
My conclusion
Of course, I am biased being a prolific blogger. However, with the latest data states that there are 7.5 million blogs posted every day that covers a range of subjects. Therefore it is important to get your dots in line to have any chance of being read.
A career in blogging.
How to write a blog and make money by Peter Hanley