How to use a blog sidebar to promote your business. This will provide a consistent opportunity to pull new customers for free
Estimated reading time: 6 minutes
What is a Blog sidebar and what does it do?
This applies to any site however these instructions are built using WordPress, the world's most used blog builder.
Every page or post has a border around it. Top, Bottom left side, and right side.
This border can be used for all sorts of information and remains consistent throughout your site.
The tech-heads out there can do it with all sorts of software and coding which is way beyond us amateurs. Therefore let's make this real easy.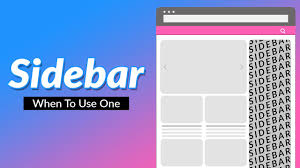 When to use a sidebar or any other bar in your site
We use the sidebar to mean any peripheral area around your basic site. It could be at the top, or bottom and either left or right.
Above we have shown just one of these and probably the most used.
This is a very handy piece of real estate that can hold lots of things.
Paid Advertising will populate page bars for you
When you log in to a page and see advertising pop-ups they will use every opportunity on the page to display adverts. This will include page sliders as well as fixed locations.

They know that these positions can attract attention so they make absolutely the best use of them.
Here I recommend caution because they really go all out with loading a bundle of material

However, before they grab the best spots you can also play a role.
What will you put in a sidebar?
The list is endless however let's look at a few popular suggestions.
A bit of a story about you the writer.
A contact site to collect emails. Buy my book here.
A link to another page or post
Certainly access to an affiliate offer or two
Transfer to a selling site.
The list can be anything you want and anywhere you want. Importantly Google accepts these as normal marketing and there is no penalty applied for using them.
The best way to build your Widgets or Writing
Most Building programs will include an appearance image on the right side of the setup.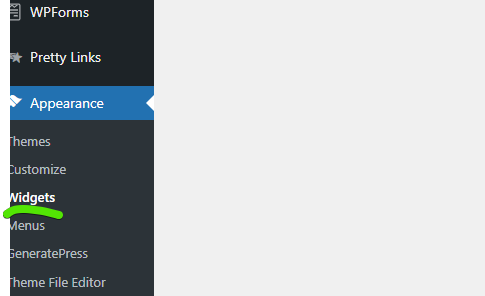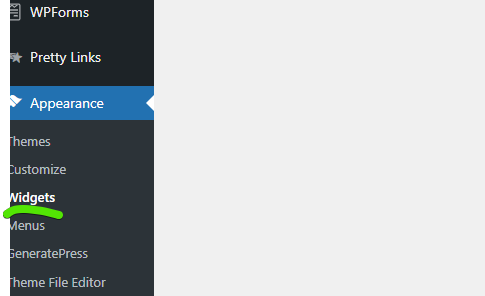 This will then show all your surround bars. What you have in them and an opportunity to insert a lot more.
Essential elements may be;
| | |
| --- | --- |
| 1) A list of all your current blogs or posts | In any order you want |
| 2) Archives by period | Month or subject |
| 3) Available pages | T&c, about you, Affiliate statement |
| Advertising | As many as you want |
| Comments | Not my favorite but ok |
The first few of these are essential elements to take readers in a direction they wish to go. It saves them from sorting through your site and looking for interesting articles.
Every site should include 1-3 above and of course a bit of advertising.
Inserting images and HTML into the widgets
You can add any of your pictures and link to where you wish to take the readers
I generally add my image and a bit of story because I am branding myself.
Some affiliates give you Custom HTML which will include the image and a link to their site.
The wealthy affiliate one on this page is an example. ( this is learned at Wealthy Affiliate in the basic training)
You can load a picture, I made one on Canva, and added a link. In this case, I used a Pretty link so I could gather traffic details on the suitability of this Widget.
You can write using standard Headings and Paragraphs to make a vital point.
Remember to update your site when done.
How to use a blog sidebar to promote your business and get exposure
Place your widgets where you will get the best exposure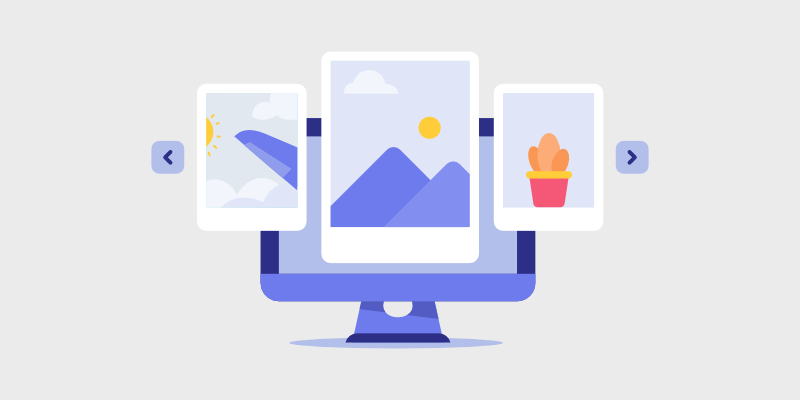 First of all, I avoid the top bar because site speed on page opening is an essential ingredient of Current SEO practices. I don't want anything slowing this practice.
Next is the consideration of mobile devices which account for a good percentage of searches. If your left and right widget areas are loaded it leaves little space for core material.
Finally, the bottom is a great place for a call to action. They have got to the end of the page so tell them what you want them to do next, help that simple choice with some excitement.
Selecting specific pages to add a widget
This can lift the widget performance however it takes a bit more effort.
Using a new WordPress plugin called Widget content you can do this without a lot of trouble.
As this is a long subject I defer to another page that describes the process very well.
GreenGeeks web hosting where they explain the process quite well.
Adding Social media widgets to your blog

Don't get too excited with this one. Yes, it can be done and looks really good.

The job of Social Media is to send readers to your writing and associated links. When you send them to sites like YouTube or Facebook they get lost with all the interesting articles thrown at you. The only benefit is time-on-site and that is if you bring them back once they are done exploring.
Many will disagree with this because they love their Instagram storyboard however I stand firm on this view. Use Social media as a hook and not an anchor.
Conclusion
Other page builders will have their ways to apply the widgets however my rules for widgets still apply. They are necessary and offer considerable opportunities however used with the readers in mind.
Use ways to track success with the advertiser's analytics or use Pretty links to both cloak the link and give you live statistics.
If it is not working change it, a simple rule of widgets.
How to use a blog sidebar to promote your business by Peter Hanley