What is the email marketing Idea that works best and returns the most sales. Go the wrong way and loose those clicks every time.
A quick look at email marketing and what it means for you
Email marketing is far from dead, in fact it is more robust than ever however you will need to be cleverer than the masses to get read.

Everyday I see the big end of town businesses sending me information that I really need. There is a sale everyday and countless opportunities to save a heap of money by spending more.

My point is that if they are doing it and paying big dollars then it must be working and paying returns.for them.
Importantly they post every day not every week or month but every day
So when it works best for them why would it not work for you?
What are the types of email marketing
Let's start with all the obvious candidates that are just part of the information flow.
Product update
Invitation to an event
Confirmation of an action
Thank You
Welcome to our business
Price variations, changes and sales
Internal updates

It is important to note that every email is important as a touch point and to retain customer longevity
The more important emails in business
No email is more important than any other it is just that they serve a different purpose.
Singe sales emails are designed with a selling purpose and generally after an enquirey
Newsletters must be a regular occurrence well branded and easy to read.
Lead Nurturing emails in a follow up series after an inquiry
Segmenting your data for better email results
Depending on your business your customers both new and old will have different reasons for following you.

For instance I market to small business groups and have many categories. Tyre stores, Plumbers,
Window tinters and cafes as examples. Plumbers may be interested in after hours service calls and cafes in table marketing however they all differ in interests.

Off course I can write a generic email to go to them all and I do a lot of the time but other times I target an interest group.
What is the best method for getting emails read
This comes in two important parts that both need to be done properly or you will be out in the Mire struggling with the bulk of senders.
They must know you
First of all you are not allowed to send spam email and both the Law and the carrier will penalize you for this so only send to legitimate customers obtained during the normal course of business.
Your first email should be an introduction and all about you and what they can expect in the future.
Don't try and wham bam yet be gentle and tell them what to expect.
When you scan your mail do you delete by name, I do because I know which ones I want to read so the others get the bums rush. Those I really don't like I try to unsubscribe to keep my list fairly clear.
Being known and recognized is your first duty
Then your email must excite them
They may recognise your name and finger hover over the destroy button unless you have a great call to action. something to make them open your mail.

I just sent out a sales email targeted at a specific group, I entered the subject line with the business name so they knew it was a follow up from me. About half way through the list a light bulb flashed before my eyes with idiot written on it. I changed the subject line to "My $50 bet with you" to get some intrigue, that made a difference to the open rate. It was not just another pitch it had intrigue.
What is the email marketing Idea that works best and how do you send them.
How do you sell in an email
First of all and against all the rules that you will come across you should have a call to action in every email.
If your first ever introduction hits the desk and the reader finds that you are exactly what he wants they need to know how to get hold of you NOW.
Therefore have that prompter at the bottom so they can act without trouble. Always but not necessarily in the face pitching which we will get to soon.
Adding intrigue to you email
This is an important element in any correspondence that is repetitive. You need to have readers wanting to open every mail so if you give them something to look forward to it can really help.

Just adding a line that says something like "In our next mail we show you how to save on Insurance premiums by up to 30%". (LOL I just saved that on mine) or anything they can look forward too so your mail won't be first in the bin.
So before you write a word of content you must get the following in order;
| | |
| --- | --- |
| Be known by the reader | No spamming and nice introduction |
| Have a great subject line | The reason to open the mail |
| Have a call to action | When they want to buy provide easy access |
| Make a promise they will remember | The next email opener |
The Auto Responder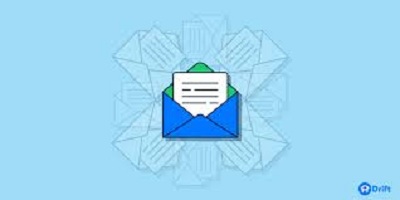 This is your friend and is here to make your life easier. An Auto Responder is a series of email pre-written that go out over a set time. just add an address to your list and it is all automated. This is really handy for general sales where you send a series of emails about a product.
The first may be a welcome or introduction email
Then second about you and how great you are
Next about the product and benefits
Comparison chart
What others have experienced buying from you
Why you should buy now
Special price offer.
Low stock warning be quick
Include a bonus
Thank you for being a customer we will put you into our newsletters


This is a generalized list and can vary with products or the offer however it follows a pattern of attention, interest, desire and action.
Customers should be taken from the list when they purchase and placed in a new list.
Since you recently bought our great product you may be interested in?
Same series again


You will also notice at the end of the Auto Responder series we move them to a Newsletter so contact is maintained. Consistent contact is the rule of the game.
What is the email marketing Idea that works best and picking a provider.
What email provider is best?
I have tried them all trying to find a consistent performer at a reasonable price. They all vary in the offer and some I have found quite difficult to manage.
Constant Contact has an easy set up, the auto res ponder include as well as a whole bundle of training and support.

the stars tell you everything you need to know and they provide ways to improve your results.
Branding is important and the easy to use template builder provides consistency in your delivery
Importantly they are not harsh on errors and complaints and take a very reasonable position on holding your base.
I recently cut a section of old clients and loaded them into a new carrier to see if I could get better results. One subscriber complained because of the new identity and their advert at the bottom and I was banned, for ever, no beg your pardons or second chances. i won't try that again.
Constant contact stands out in the market
Is email price effective.
Email marketing is certainly the cheapest mass marketing available on the market with a guaranteed exposure and long time delivery of a consistent message.
It provides many forms or methods to get to the subscribers and keeps them close over an extended period of time.

It is not a dying art rather a new opportunity to shine in a busy market and stay at top of mind over a large number of subscribers.
Why don't people open my email?
Because the timing is wrong, they are busy, you are not on the top of their must have list and a whole bunch of reasons you will never know.
However when the timing is right they will come and and they will buy in their own time.
A general open rate will be around 20% of emails depending on all sorts of industries and offers.In Fact Constant Contact provide all this for you so you will know if you are performing well.
My Email click rate is low what should I do
Again there is no easy answer it depends on a lot of factors, I have had a zero rate up to a 60% success depending on the reason for interaction. This is also not a conclusive indicator of your support. I get a lot of emails and those from close associates I click out of courtesy and not because I am a buyer.
The only real result is the sales over a period of time. If you spent $1200 a year with your carrier you need a $1200 net result to justify the effort. If you are getting no sales then change the list or the product but give it time because you are also harboring future contact.

What is the email marketing Idea that works best but why do they unsubscribe?
Should I be upset when people unsubscribe from my email list.
OK, rejection is never good for us sensitive souls but in this case we take it as a positive. It clears our list and supports greater action from those still involved.This is a good thing and should be encouraged.
In fact I have asked my list at times to unsubscribe if I am not presenting something ii which they may have no interest. Trust me this does not work as I never get a taker, maybe they don't read it, delete on receipt or just ignore me but never one actionable result.
This is a numbers game so follow the statistics and work to improve your results over time, you will never know when the time is right for them to want action.

Work to improve those parts that are not working and the results will follow.
How do you send thousands of emails
This is a question I picked up from a forum as an often asked position in emailing.
The answer is a very simple one in that for one email or ten thousand it is simple a push of the button. Your carrier does the rest. Everything is automated around your customer list and where you want to send messages.
This is the same for bulk emails, auto responders, newsletters single or million emails. The process is made easy for you.
I do occasionally send single emails from my desk however all you will ever know is they have been sent whereas through a carrier you learn a lot more.
What is the email marketing Idea that works best could be a simple personification
Always try and personalise an email
Naturally you don't have to but seeing your own name in the heading increases opening rates by a huge amount.
We are all individuals and want to be recognized as such so it is important that the use of a christian or first name is used when ever you can.
What is the email marketing Idea that works best
The easy answer is the one you send.
However there are two more answers that may fit into this heading.
The first is a well structured autoresponder series targeting a single buyer when they have followed up on a product. At least 5 emails even up to twenty set at a day apart.. You can then follow the process and even pick up the phone to call them at the appropriate time.
This is targeted marketing and may be a single user of any number loaded into the respnder.
The next is a newsletter, They are not old hat, in fact, more and more of the better marketers are using them to gather a regular flow of customer sales. Again more often is better than less and I am a two week man with mine. Importantly they must be consistent, every two weeks with a branded look and feel so your readers are prepared to open them.
They are not a selling tool they are for information, entertainment and consistent customer association and touch.
Conclusion on email marketing
I have long been a fan of email marketing for many reasons. A simple one is that at the very least you are doing something to bond your growing list..
Not everyone will look at Facebook or Instagram or search for you on LinkedIn. They will however get your email and action a response. It may be a simple delete one time or an inquiry the next so you will know how you are doing.

It is important that you do include a link or even two to take readers on a longer journey. Your emails won't be all that long however taking them to your website or blog post opens more opportunities. It is interesting that when we want something we now research it as much as we can before making a buying decision.

Google has created buying monsters that arrive on your door step knowing maybe more than you about a simple product.

So your links create the opportunity to discover more of what you have to say and you can complete the exercise online before needing one on one contact.
What is the email marketing Idea that works best by Peter Hanley
Finally if you never try you will never know.