We are looking at What is Black Friday shopping? An American thing but now spreading worldwide with bargains galore and you can be part of the excitement.
How does Black Friday work?
First of all, let me say that Black Friday can be Saturday, Sunday and Monday as the sales spread over the weekend. Shops have really got into this as a counter to other big shopping times. Christmas, Easter etc when retailers hit their straps.
Wealthy Affiliate is the best training site and web host on the market.
I pay my monthly fee at $49 or $588 a year. a bargain for what you get included. Therefore $395 has to be the bargain of the year.
Can you get these prices any other time? The answer is a definite NO.
However what you pay will be Grandfathered in to never go up again.
A new addition for this year
Wealthy Affiliate have added a new bundled product this year wich includes Jaaxy pro ($99)and extra training. You can really justify the BF price of $510
The Premium Plus+ bundle includes everything within the Premium service, plus some additional and higher level access to platforms including Jaaxy Enterprise, our highest tier of hosting, and over 200+ additional expert classes per year.
The Premium Plus+ offer includes:
$689 off regular price
Two free Domains
$100 in community credits
Jaaxy Enterprise ($1,188 per year value)
Hosting for 50 Websites ($500/mth value)
200+ Additional "Premium Plus+ Only" Expert Classes (can't put a price on it)
My Black Friday rule
Companies all over the world are participating so the first chore is to work out where you are spending money and where you can save money.
A whole bundle of online products will be included so if you are using them now is the time to upgrade.
Spending for the sake of spending is not saving, but hey, it is once a year so a little personal gift might be a great idea.
The biggest stores have big discounts
I am talking about Amazon. They love this time of the year and have some great deals.
so good that last year, on cyber Monday after Black Friday they posted an all-time record sales day.
Apple and Samsung
A bit of a mixed bag here because Apple is a bit elitist with pricing and not prone to discounting. They may throw a few gift cards around but we cant expect some huge discounts on the latest iPhone.
However, the dealers do go a bit crazy and start spreading the love. If you must buy Samsung the margins are way bigger than iPhone so the deals will be much better but it is only a Samsung. (said he with tongue in cheek)
Make sure you get extras with Black Friday specials
With a lot of specials and particularly online ones, they will throw in a whole bunch of inducements to make you sign on the line. We are no different and the Wealthy Affiliate specials are truly amazing. If you ever wanted to start an online business this is the way to go
because Kyle gives you the tools and some one-on-one talks worth any amount of investment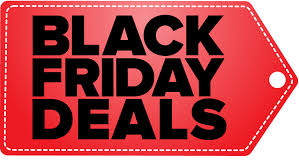 How many Black Friday specials are out there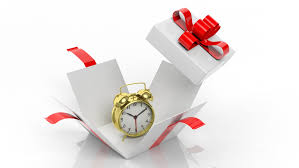 Far too many for me to count and our needs are all quite different so just look around and buy what you need, not what you want.
Conclusion
This whole shopping thing is a way to get the economy to spend money and clear some stock before the next big rush. It is, however, a fabulous opportunity to take advantage of the offers provided. If you happen to be selling go hard because it may just boost your turnover by a big margin.