SMS marketing Services; a must for your business; there are more ways to SMS than you could imagine, here we look at the best for business
Text messages have a 98% open rate while email averages at 20%

If that Stat from Campaign Monitor does not excite you perhaps the next one will.
It takes just ninety seconds to respond to an SMS and ninety minutes to respond to an email.
Therefore SMS is instant mail making it so much easier to monitor results and make changes quickly to increase results.
We looked at the best ways to use SMS for your business however these will vary depending on the offer.
Deals and coupons
Meaningful content that's straight to the point
Information to keep customers in the loop
Personal alerts, e.g. notifications and account updates
Quick access to important information
Information to customers who don't want to visit apps or websites
Invitations
When 160 characters tells a story.
Pound-for-pound SMS pays off in many ways. The time taken to send one or a thousand SMS is about the same, with an instant response rate you can easily test a market, and combines with Email you have a potent plan.
I am not suggesting you ignore email marketing, quite the reverse is true
I have long advocated the "RULE OF SEVEN". This ancient marketing gem says that a customer will only buy after being touched by you or your message at least 7 times.
Furthermore, there were about 4.3 billion emails users in 2020 and growing annually so it is still a potent force. Therefore adding them together magnifies your marketing.
Back to SMS examples
There is a top Tier restaurant in Sydney's beachside suburbs. Bookings are taken for months in advance and getting a table is difficult, to say the least. However, there are times of last-minute cancellations or other situations that leave tables empty.
They are always staffed for a full house so really want every table working therefore a plan was set up. From their customer list, they would send a few messages saying that they had tables available for immediate bookings on a first in first serve basis. They would rotate through the list so that new people would be exposed each time to the opportunity.
The result was a full house every night.
An Auto group that has over 50 outlets sends a service reminder after nine months.
This results in new bookings straight away. A side benefit is that any complaints (and they have a few) can be handled immediately.
With wholesale, your customers are generally high spending busy people that don't want to be messed around. One group holds a breakfast meeting every couple of months starting at six-thirty in the morning for the trade guys. Along with email, they send an SMS a week prior and one on the morning of the event. Attendance is now very high with the aid of SMS messages.
Increase your branding with your own SMS number
Many of you will not be aware that you can have a personal number to send your messages from. Of course, you can do it from a mobile phone however we are talking business-grade
services and even bulk SMS.
There is a small cost for a fixed number however it will pay great returns in the recognition factor.
Another important point is adding a personal touch to your mail by addressing the recipient by name. This can be set up on any good service.
And finally applying a fixed return to an email.
A great example is a group of sports centers that allow booking cancellations by email. They have a whole bundle of kids pack the venue at one time so taking phone calls and handling the crown became a nightmare. We introduced a fixed SMS number that the parents could use to do a late cancel. This was not overly successful because some would email several times to make sure the SMS had been received. We then set up an auto-answer to say your call has been received and remember to book your next lesson. problem solved.

The saving in time over a dozen centers meant several fewer staff were needed providing a great dollar value contribution.
Mass marketing with SMS and what you must know.
To start with you must obtain permission to market to anyone over the internet. That is by SMS or email and to not do this may come with big penalties. Therefore always be sure you have an approved list. be particularly careful if buying customer lists, it is the sender that is at fault.
Furthermore, you should have an Opt-out clause in the SMS for those not wanting your offer.
You should record the Opt-outs and delete them from your records, however, most good carriers will also do this for you.

And finally, I would always recommend your phone number in the message so that they may easily contact you if they need/want to.
Combining email with SMS for excellent results
Again I go back to multiple touches with good branding to create excellence.
You compete with the market so you need to be just a tad better.
For example, Smart Insights found that by sending a follow-up text to your customers asking if they've read your email, it can increase open rates by as much as 30%.

Smart Insights
That leads to the motto; Monitor, track, and Improve. See what works and use it to your advantage then rinse and repeat.
Segment your list for greater acceptance
It is no good sending a used car dealership to a Lady that is buying prams.

Your audience should be in groups so when you have a suitable product you use that audience although sometimes you will have products that suit all. Maybe a kids car seat
The bracket could be an example but not for the Mustang.
Produce a positive emotional sentiment
So if your SMS marketing invokes a good emotional response, then they'll go for it and keep coming back for more. The human brain naturally seeks out safe, pleasurable, and rewarding experiences in the easiest way possible.

let's look at ways to do this;
| | |
| --- | --- |
| Consistent Brand | Be recognised immediately |
| Personalise the mail | Use first names when you can |
| Exclusive offers | Something special for only them |
| Create a sense of urgency | Act now and save |
| Include a phone number | And watch them ring |
| Opt-out | Let them cancel |
some basics of SMS
SMS marketing Services; best deals
Where to get the best SMS deals
Ok, if you jumped straight to here you must be ready to fire. However, a few words of caution before I give you insight into the best deals.
Performance beats price every time,
Don't overbuy your future needs on pre pay deals
have your list in a suitable format like CSV
Segment your list
Make sure opt-outs are recorded by you and the carrier
Do a deal that meets your needs
I have been doing SMS for many years and have researched the best deals around so I have managed to put a few packages together that may help you.
Pre pay packages
Post paid options
Business use with multiple users
Occasional plans
broadcast services
Fixed Number services
SMS marketing Services;
Packages from $0.07 per message
Contact us now for a free quote and advise on the best options
Verdi business messaging and SMS services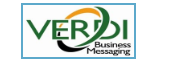 SMS marketing Services; a must for your business by Peter Hanley