MMS and SMS difference for marketing and returns with income potential. Both have a place in your campaign but which is best for you
Estimated reading time: 6 minutes
What are the differences between an SMS and MMS
First of all the only real relationship is that they are both sent to mobile devices, to authorized recipients, and seek a response.
They both use the Mobile network and come with a cost to send them.
MMS is really a big brother with lots more capacity and charm to sway the recipients.
SMS has a maximum capacity of 160 characters, no images, no links just a message that can always accept a reply. In marketing, they must also have an opt-out clause included in the 160 characters, and if you use a name salutation even fewer characters to play with.
However, SMS does a great job and can get a high response rate when used how they are intended and within the limitations you have.
MMS is vastly different from SMS
| | |
| --- | --- |
| A subject box | Up to and including 20 characters |
| Big message content | 1000 characters available |
| Adding an image | Under 450 KB in GIF, Jpeg, MP3, and MP4 |
| Includes a call to action | Make them click |
| Website linking | With tracking |
| Opt-out clause | Legal requirement |
That's a whole host of opportunities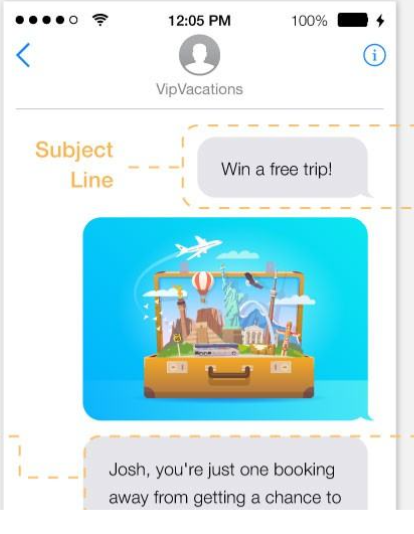 Therefore you have a lot more marketing ability with a whole host of character in your message.
First up let's look at the subject line. This is important because it must draw the reader's interest in a fraction of a second. Some that have been proven to work include;
Win a free trip! (18 characters)
30% off Winter Sale (18 characters)
Buy 1, Get 1 Free (16 characters)
Don't miss this! (16 characters)
It's Happy Hour! (19 characters)
Exclusive VIP Invite (20 characters)
You're invited! (15 characters)
Here's your gift (16 characters)
However, it must relate to what you are doing and with the customer in mind.
Now your very long message
While you have 1000 characters to play with you are targeting time-pore readers who are looking for action. Therefore it is recommended to cut down to less than 300 characters for your message.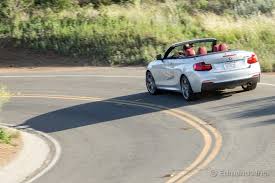 However, this is said without considering the recipient. When you are targeting a small market with a high interest in your product they may want a lot more information.

For Instance, BMW announced today an M3 production 5 series off-roader. ( fact due in 2023)
Hey, I want specs and results and I will read as much as you can give me. Yes, it is Porsche fast and leaves the Mercedes in the high-priced petrol fumes.
On the other hand, it may just be that Thailand now beckons Holidaymakers with new fares that you are not going to list out. short and sweet.
Your image tells a thousand words
If an image tells a thousand words then put it to work. My New M3 Beema screaming a bend at the local race track is going to get me all hot and flushed.
Whereas an idyllic beach scene in Thailand will be something to think about and surprise my partner with one day.
Remember the image must show on a mobile phone so keep it down in size and reduce the number of colors to get a better rendition.
Font sizes and style need to stand out
Then complete the job with a call to action
Be the first to Register for a BMW test drive.
30% savings on Thailand today only

Your call to action must really try to elicit a response. Make them take an action or complete the process. Therefore it must be compelling.
We all want to know who is really into that so a follow-up can be created.
Remember this is hard-selling at its best, Grab their attention, gather interest, create desire and close them. No fooling around we want results, not statistics.
Use a contact page


A unique link to a website (if applicable): many offers tracked links to report click-through rates and to segment those who clicked. Make sure you take them to a mobile-optimized landing page.
And last of all the legal requirements of the Opt-Out
Even this can be customized to ask why they are leaving. It also offers the chance to reconsider hitting the delete button.
All MMS marketing services allow you to set a custom URL opt-out. This allows you to opt-out by providing an additional incentive or to get more feedback on why your customer is unsubscribing.
MMS and SMS are different for marketing and returns but both deliver action

An MMS is really asking for action
For this reason, a mass broadcast is an overshoot, and having a select, interest group database will give you far better returns.
The BMW base will be high-income, mostly male, in the age group 35-55 that have had a Beema before. It is no good targeting young mothers scrapping to pay the grocery bill.
Thailand is both sexes, aged from 18-45 that are travel orientated.

Whilst I have made these up for a general comparison I am sure you will get the idea.
Messages by SMS or MMS are not forever
The good thing about short messaging is that it is a direct response media.
You may hit an email to save for later however short messaging solicits an answer, now, not tomorrow, or next week.
This makes it easy to do a sample broadcast and analyze the results. Changes can be made if it does not work.

When your sample fails then find something to trigger action so you have a chance of success.
Conclusion
MMS is an underutilized media that can have substantial results for the right campaign.
Results are the measurement that matters and that is the target we aim for. Clicks don't buy cars people do.
Cost per action can be extremely good with a justifiable return on any campaign therefore it easy to convince interested parties that the expenditure is warranted.
Stand out from the crowd with MMS marketing by delivering visual messages directly to your customers. With an average 11% click-through rate, MMS campaigns help improve customer engagement.
Burst SMS
Grab a trial
MMS and SMS difference for marketing and returns by Peter Hanley