Google search (7 easy changes for beating the odds). When 62 % of all searches are not clicked you need to get smarter and start now
Why has Google searching changed
Unfortunately Google is not there for you the marketer. They want to answer a question and move on.
They try to have a direct result for your search that answers the question for you so you read and move on.

The above is a typical example where no click is required. If you are currently in The Northern part of the world we are at the end of Autumn here down under and perfect weather. Just saying.
As you can see weather request have a big volume and impact the results.
YouTube take a bundle of traffic from you
In fact YouTube is directly searched nearly as often as Google. Plus the YouTube videos are mostly in the top search spots so they also take the traffic away from you.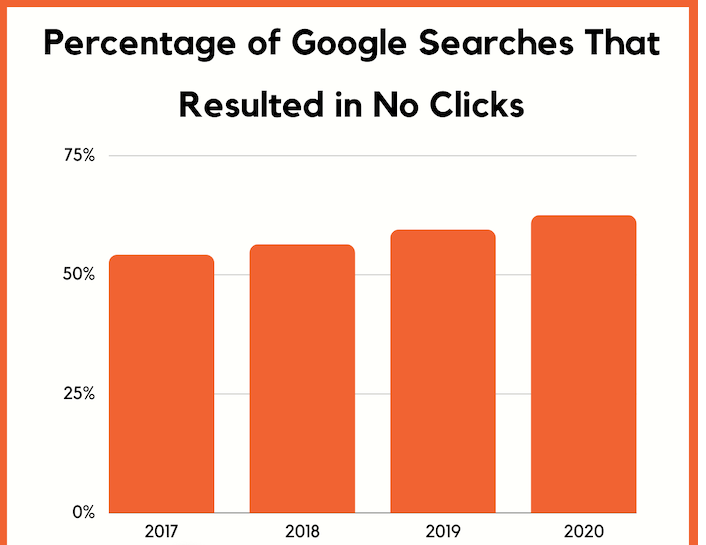 So things are getting worse and not better.
Paid adds also burn your traffic away
Now it may be true that we avoid the paid adds in most cases however they still get a lot of traffic, if not people would not pay the premium price for them.
Therefore we really are in a battle for readership.
We can pay for advertising remembering a click is not a sale.
Do our own YouTube videos and try to get them rated
Be ranked on page one
Give up on the game or get smarter, it is your call.
My seven ways to better results
1: First of all it is understanding keywords and how they apply in a search.
Furthermore if you are not on page one no one sees you anyway.
If my keyword for this blog was Google there are about 480,000 searches a month for that term therefore impossible to rank on page one.
However "What is Google search engine" has little competition and good traffic
Finally for this section it is using your keyword in your URL. This can increase your chances by a massive 45%
2; Answering a question or solving a problem
Most searches are seeking an answer to a question or a solution to a problem that they have.
This is a fact . Thus using this format can increase your chance of success by 14%
Yes 14% makes a big difference
3: Power words, emotional words and common words help
A mix of all of these really help with your headline. I used Easy as my emotional word and Beating as my power word. Sometimes it is difficult to come up with good headlines so I use a headline tool by Monster Insights. This is a basic WordPress plug-in that analyses your headline and gives you ideas for improvement.
1: Google Search (why It Doesn't Work Anymore)
2:Google Search (why It Doesn't Work Anymore And The Way To Overcome It)
3: Google Search (why It Doesn't Work And 7 Positive Changes For Instant Success)
These are ideas I worked from. The first was a low 48% so I needed to improve.
The middle one was still 48% so back to the drawing board.
The third one bounced right up to 50% but still not suitable.
Google search (7 easy changes for beating the odds) actually got a pass mark at 75%

That is what I used.
4:Try using a year for effect, example " best Google search in 2021"
This is done quite a lot now and Patel states a 9% increase in searches when using a year. However make a note to change in the new year.
5: Curiosity works really well
I particularly like this one for a very good reason. When someone searches a term they like then you have a vey short period of time to get their interest.
Who let the search term of of the bag, why Trump was really banned from Twitter,
If you can grab a reader by curiosity it is a great starting point.
6: Creating your own Meta description, a must do or Google will mess it up
This is not number six in order it probable should be up the top so take good note.
If you don't write your own 160 character Meta ( what your article is about) then Google will take a few words out of the first paragraph and use that. OK, they should know what they are doing because they do run the show however you need more control than that.

The Keyword comes first, and the description should entice a reader to take action.
Google search (7 easy changes for beating the odds). When 62 % of all searches are not clicked you need to get smarter and start now

Peter H
In this case I identify a problem and give you ways to better internet searching.
Have a look at the paid ads on the first page and look at their meta description, Can you do better by one of the many ways here.
7: Putting it all together for more clicks
You may have noticed that copy has not been mentioned, the setup , links nor anything else.
If they don't click they don't read so it don't matter.

I Use Neil Patel for many things mainly because he really knows his stuff.
In this he is promoting Neil Patel . His name is in the URL, the title and the meta description .
He wants you to know more and screams look at me.
You need to be as good as Neil in writing your material. Practice and learn until you get the results you want.
Remember if you are not searched you are not read.
My search conclusion
Finally my wrap up and advice.
Having your material searched and read is the total ballgame.
Therefore do it properly every time and give yourself a chance of success.
Furthermore take as much training on this one subject as you can
Finally If you mess this up there is nothing to follow.
Google search (7 easy changes for beating the odds) by Peter Hanley