What type of business can I start online? The question is remarkably complicated however the answer is very simple for everyone.
content marketer
affiliate blogger
affiliate marketer
internet marketer
super affiliate
WordPress developer
blogger
influencer
digital entrepreneur
online business owner
CEO of a digital publishing company
small business owner
startup founder
online publisher
self employed
website owner
blog owner
independent journalist
Social media manager
email consultant
Bulk SMS
Trainer
Coach
Online shop


That's just the tip of the list to get you thinking. The important thing is to pick one and do it until successful.
If you are a new starter it is still really achievable however you need to gather a bit of basic training to hit the track. Build a website or have some idea of what you can do.
A working from home business or spare time activity
The wonder of the Internet can be found anywhere. At home, at the office on holidays at the local café. Anywhere you have internet access. No more Nine to five they say however you will be captivated by the opportunity.
How can I start an online business with no money?
Let's face it no money is impossible but little money is ok. You need internet access and a computer of some kind and you will probably need to buy a domain name but from there it is all go.
What you do need to contribute is your time and lots of it. Labour takes the place of money so you can grow and learn and then start to earn.

You can't become an Engineer a Doctor even a shop assistance without a learning curve this is no different. Too hard for you? Try a real job standing around eight hours per day being told what to do.
What is the best business I can start for 2021
Any business is good but pick one that suits your style. The biggest results come from your interest and knowledge because of enthusiasm and work.
Among my large brood I gave a Grand daughter that that makes jewelry and sells it on Etsy. Not big money but consistent. I have another that hires out clothing for teens, party dresses and the like, a nice little earn.
Another member set up an online shop because she has a physical location and wanted more business. This was a real challenge but now works really well.

I started because I wanted to learn to build a website because it could not be all that hard and I did not like what I had. Then I learned the many other skills.
However to answer the question about starting out for 2021 I believe there are two stand out opportunities.
What type of business can I start online your choices start here
Best business number one.
Anything with a recurring income is great. You can slowly build a base of customers that you get paid for every month for the long term. It might be $20 in the first month but $2000 by the end of the year.
The above link to Wealthy Affiliate training includes an affiliate program from day one .
This way you get trained and have a product to share straight away.
Affiliate marketing is growing and is really the easiest entry to the internet and may be the most lucrative.
Best business number two
Video marketing is a boom industry yet it still has a degree of mystery about it.
however you can make a professional presentation in just a short time and have two choices.
Sell the video or teach the process. At Vidnami you can learn to do both without paying a penny.
It is also an affiliate program so you have the best of all worlds.

When you complete the video you save it to your YouTube channel and build a following that link to your products. I can tell you how easy it is but you need to see it to believe it.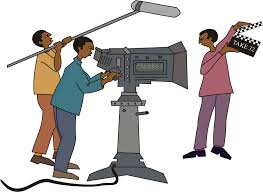 Yes you can also make videos using your I. Phone or I. Pad and combine them with a professional finish . Take photos, do Voice overs create magic and get paid. This is the new way forward.
MY final business option
Learning a new business takes time but money can change the world. However be careful because the Internet is full of sharks and scammers.

One option I use is my Friend Roy the island dweller. Why do I call him that? Well it's easy he made enough money to retire to an Island and live the life we all want. He still runs some training sessions to get you quickly to a level of making money. Nothing is guaranteed because there are many variables but this quick path is as good as you get.
Watch Roy spruik his wares and make up your mind which way to go.
My new business conclusion
I have offered three starting points for you to consider each one taking a different direction. You will know what you want to do as you read through making your own mind up. A decision only you can make.
I confess to doing all three along the way plus a lot more but I have been on the keyboard for a few years now so my skill level allows me to stretch out. This is where you want to be but take it slowly. learn one skill at a time and develop a process that you want to follow.
I have warned you about scammers and great money making opportunities, no experience needed, become an instant millionaire and all the crap they go on with. There for treat your choices and never pay money that you don't need to.

I recommend only products of value, ones I have used and understand and know they can help you. The internet world is a vast area and defining your knowledge understanding a step at a time is the only way.
What type of business can I start online by Peter Hanley
Finally your journey starts with the first step, it is now your call.