We discuss what to write a blog about? The first step in becoming a successful online writer is the hardest decision to make. We make it easy.
An easy problem to solve
The process of elimination can help you narrow your vision down to just a few options.
First of all, we can blog about anything. There is nothing too big or too small that we can not take on and achieve.

The subject is not the problem however it is the start of an answer.

What could that possibly mean? Let me explain.
Let's look at some subjects
Food
Health
Fitness
Supplements
Housing
Cars and associated autos
Music, Art, drawing
Movies, stars
Clothing
Cosmetics
Animals and pets
Racing of all sorts
Politics
Religion

Add to this as you will because this is just the tip of a very long list

You can google away for subjects and search for all sorts of ideas but they won't help you find your mantra.
You can't just write about a subject
However, you can on content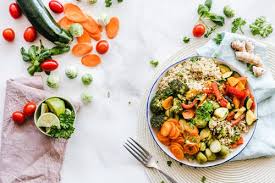 Take food as a subject that is dear to most of us.

Now we start the reverse triangle of ideas going down from food.

Food from what country would be good, every region has its own style of food.
So let's look at a popular one like Bar B Que

What should I cook? Hunks of Cow, Pork, Vegetarian, Vegan, for the young, for the elderly, for the poor or the rich.

The best cooking devices.

At what cost and what condiments.
You will now see that the word Food can conjure up a lot of ideas and could end up with a niche like "How, not to Bar B Que beef in India and live to tell the tale"
That would lead to vegetarian cooking and a whole host of subjects.
Food is not my thing. I cook to survive and encourage my wife to keep me in a healthy condition, a subject on which she could write."How to keep a man happy with food."

Food is a very popular subject so you really need to be specific in your writing. However, you can see how one word can conjure up a lot of ideas.
For instance, I don't like refined sugar and avoid it where I can. It is a personal issue and I believe it is bad for you. However, Sugar is everywhere so I could start a blog tomorrow on the evils of Sugar.

This starts with the word food, category condiments, subject Bad for you, one product sugar
and an endless array of writing opportunities.

I could have picked Salt, MSG, garlic, Olive Oil to have endless writing opportunities.
Whatever you choose can be narrowed down again
Sugar.
Where from? History: Refining, different sorts, good sugar, bad sugar, sweeteners.
How is it used in Food and how to eliminate it?
Cooking without sugar.

Vegans, on diets trying to lose weight, clear up skin rashes and damaged kidneys.
The subjects are endless and all you need is just one to keep you at the computer forever.
Find a subject that has some interest to you. The greater the interest, the easier for you.
I write mostly on helping online business ideas because that is my passion. However, I cover all sorts of categories while staying within the niche. Blogging is just one of them.
What to write a blog about? Writing is all about Keywords.
Can you make money out of a blog?
Most of us are blogging with the intent to monetise our efforts at some point.
There is nothing wrong about this we spend a lot of hours researching and writing content to benefit others.
You can earn from referrals, Affiliate income, advertising, and writing for others.
However, you need traffic and that takes time so buckle up for the adventure
Write product reviews and comparisons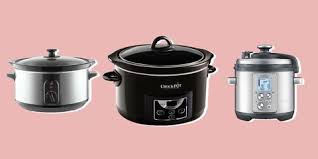 Readers love product reviews and they are highly read across all subjects.

First of all, it is good to get a paid association with anything you will write about, good or bad. Honesty shows out and blatant advertising is reader destruction.
I did one a while back on Noble Samurai. This is a video making site that I use and is excellent value. This needs to be explained to readers so the benefits can be delivered.
You can do side by side reviews or sitewide look at a dozen products.

The readership is guaranteed if the product is current.
Most people nowadays will research a product before spending money.
Should you use the product before you review it? The jury has not returned a verdict and I believe it is a yes/no answer.

You can write in a third party approach so you can build opinions from your research on the product whilst not actively claiming your experience.

You could say I have used this and this so a new one must be better.
What to write a blog about?
Become a referrer
This is sending readers to a sales platform like Amazon. Words and advertising on your blog transport people to an online store where they can make a purchase.

You then get paid a commission that can vary between 2-3% up to 50-60% for online products.
You then write about a pet subject and lead the buyers to a destination where you get a cut.
Simple really, start up an Amazon account, do a bit of training, select products that interest you, check your keywords and start making money.
No stock, no billing, little if any customer contact other than your efforts.
Find affiliate sites the easy way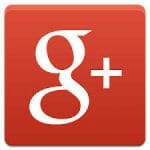 Any product you can imagine will have a seller seeking good affiliates. This is how sales are done and it's great for both parties.

The trick my friends is so simple. Go to Google, type in a product, space, affiliate and you will be presented with a long list of opportunities.
First things first in Affiliate income.
When you find a product that suits you you need to be appointed as an agent. This is sometimes harder than it sounds, particularly for good products.
You should have a website up and going and gaining a bit of traffic as your first objective.
This way you have proof of competency in your negotiations with the seller.
Wealthy Affiliate has a program that teaches the basics and allows you the ability to target any business you want. Furthermore, you can join their program as an affiliate from day one and all for free.
Do I like this program? I sure do and am among the top affiliates with over a million members on the site. It is honest and has no pressure upsells demanding more money to grow.
What to write a blog about? The easy way.
What to write a blog about has become easy.
By now you should have ideas running through your head on things to do.
The next thing to do is write down some headings. At least 15-20 headings about your subject.

You start with a problem to be solved, issue to be fixed fear or short term opportunity.
We all search for answers so start right there.
Online Traffic Solutions
Top results: 4 hours left
No-BS guide to increasing sales
I don't think new leads every day were possible
The bad news about your offer

I scanned a few of my emails today from some online pros that work with the theory of creating a reader in a second of reading.


I use the AIDA approach as Attention, interest, desire and action or conclusion.
You can use lots of pictures and colours to jazz it up
Your target blog should be 1500 words but start slow and build up. A blog of 300 words may well do the job.
Short sentences and short paragraphs and drop the technical jargon.
I have written on content in a prior post
Target a customer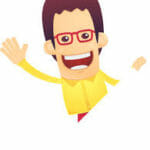 This is hand in hand with finding a niche.
Build your Avatar when you begin; discover who your target reader is and write to them. If you are promoting Heavy Earth Moving Equipment you won't target the stay at home mum.

It will be Big Blokes will play with expensive toys.

Likewise, Doily knitters will mostly be senior ladies.

Understand your goals, where they live and their interests in life
Conclusion
The post is about finding a subject for you to become a Blogger. We all have one in us somewhere, it is just a matter of teasing it out.
Like anything in business, and blogging is a business, you need a plan.

Get your niche and start writing out some ideas that you can write about. Every day, week or fortnight for about a month ahead.

Do your research early to help your writing focus become your main friend.
Blogging is great fun, entertaining and profitable however it is not done overnight.
What to write a blog about by Peter Hanley