What is the internet income university? This is a common name for many training schools however there is one that really stands out
Estimated reading time: 6 minutes
University is a very broad term
First of all, a University is an advanced school of learning where you achieve a high degree of knowledge.
However, the use of the word, university, has been common on the internet because of the number of people seeking greater knowledge. There are several important issues that separate the universities.
Quality of content
Relevance of the course
Subject coverage
PRICE and ongoing fees.
The Amazon university
When Amazon was in its prime this represented some value however the commissions have been reduced so much that you need large volumes to survive. A basic course starts at $49 a month and private courses going over $1000>
Market place super hero at $999 and others going over $5000 you really need to be careful
A typical upsell bombshell is Internet Uni at a low $49 a month however the upsell is $400 a month with plenty of promises and delivery never guaranteed.
Internet university is a supposedly free site with a $400 a month upgrade. Excuse me!
There are so many traps that learning to find them needs a University degree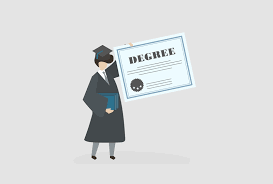 I write on a lot of subjects and this one is probably filled with as many false promises as I have seen. Amazing Amazon course at a low $ 5000, Wholesale formula $2997, and even a basic Amazon boot camp at $345
A simple search will blow your mind with such a wide range of experts all promoting one product. How to sell on Amazon when in fact it is hardly worthwhile with commissions around 2%
Where do you get the best Internet value?
One of the many traps is that you can get the training and then need a website. That along with a Domain name, monthly hosting, and a few tools to make the journey palatable.
the cost is starting to add up and you are not making anything yet. Everything is in the future.
On top of that is making a worthwhile return, it is no good selling low-priced articles and making a small return. and even harder selling high-priced equipment in small volumes at low returns. That is the dilemma of internet marketing.
The good news is that there are a lot more ways to make money on the internet than selling products to others.
You need to start somewhere
You are heading off on a long journey to a town called success. Therefore you need to plan the journey with care because there are many problems to cover along the way.
The Internet is so full of opportunities however there may be just one that is right for you. You can not do everything so you must pick your area of excellence and excel at that.
Training as a Chef when you want to build websites is a waste of time. Building websites when you have little interest is also a waste.
Doing anything for money will not last, boredom and disillusion will take over and you will give up.
Doing something you love will last the journey.
Remember this is not a quick fix cash grab, you want a University that gives you a big future value.
This is completing something you like doing and getting a fair return.
What is the Internet Income University and Will it Help You at Wealthy Affiliate?
The Wealthy Affiliate University
On top of this are Black Friday specials and annual accounts where you can save even more, in fact up to 50%.
The important thing is that the only extra to pay is Domain names and you can have 25 of these at the same price for hosting. No upsells, no Shiny objects all you see is all you get.
You may wish to buy a few plugins along the way but that is voluntary.
if you are new you may want to try a free entry first however if you have any experience jump right in and start transferring your domains in.
A good forum is necessary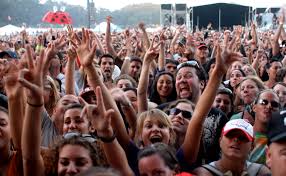 Let's face it not everyone has all the answers. Yes, Wealthy Affiliate has 24-7 hosting services but what about all the other bits. You can search for training on hundreds of subjects or ask a question in the forum. Here the senior players hang around wanting to help solve your problems. It sure beats surfing the web for an hour or two.
The levels of training cater to all different levels of experience so you are not thrown in at the deep end.
My experience was to do the basic course as fast as I could, I knew all the basics so did not have a lot to learn. Wrong. I went back and did it a second time because I realized how much I missed.
I am a graduate and am listed in the top 150 of active participants among the million or so members. A member since 2015 I originally joined to learn how to build a website for my daily business. I am now a full-time blogger.
Conclusion
I have no trouble recommending this directly to you. It may seem like I am overselling however you don't need to take my word for it because you can take it for a test drive and make your own decisions.

Take your time and make a decision based on fact
There are hundreds of web Universities but only one Wealthy Affiliate.
Your call.
What is the Internet Income University and Will it Help You by Peter Hanley