What is the best way to start a blog and have any chance of being read. There are rules to follow that will make a massive difference
Estimated reading time: 6 minutes
How to start your blogging career
First of all it begins with a niche, an area of focus that can last for a long term.
If your business is selling tyres you don't write about kitchen sinks and in fact no so much about tyres. It is all about what you do with them.
Your starting point is to write down every conceivable question you have been asked or may get asked in the future. This will become a building block to avoid your writer's block or to provide a clear direction for your outsourced authors.
Having just ordered a couple of tyres for my car I will use this as my example in Keywords. "Tyres"
Traffic and competition
Off course there is a lot of traffic for tyres, everyone buys them at some time and they are not all experts, they seek answers.
Furthermore because it is a massive market the competition will be really strong therefore ranking your post will be difficult.
However let's look at what we can do.
So Tyres can become;
Tubeless tyres
Tubed tyres
Low profile tyres
High speed tyres
Run flat tyres
Wet weather tyres
off road tyres
Best brand of tyres

I could go on for hours listing out things about tyres but this will do for an example.

Now we take Tubeless tyres as a category.
Are they better than tubed tyres
Rubber valves or metal valves
Made in China or America which is best
When Puncture repairs are required
longer life because of less heat
The effect of heat on tyres
why they now have tubeless run flat tyres
Why no spare tyre is needed when using a tubeless tyre
Changing a tyre
How to get a better seal on the rims
Ways to change in the bush

Again I could spend a lot more time on this one part of a subject creating many more headings and things to write about.

Further expansion
Importantly I have started to expand each one into a answer to a general question so again we expand on a selection. say;

"Are they better than tubed tyres"
In new cars
Old cars
Vintage cars
Offroad cars
Racing cars
buying cost, running cost, flat tyres, repairs and on and on.
We have hardly started with this topic and we already have about 25 subject matters however we need more.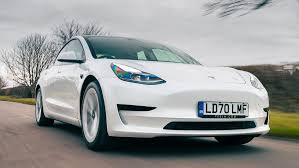 The broader the answer the better chance of ranking
Stepping back for a moment the way your blog is read is because someone searched for it in Google or one of the other search engines.

Furthermore many searches are done on a mobile phone and by voice. "Hey Siri are Dunlop tyres any good?"
Some tricks used are putting numbers to your query, " 7 reasons why Dunlop Tyres are best for old cars?"
Cheapest tubeless Dunlop tyres available in Floreat keys area in size 225-18 for a BMW
That is a targeted answer to get you the best position in a search.
Use how , why, when and where because that is what people want to know.
Unless you are on page one of a search you are wasting your time
A harsh but true statement. You might get a couple on page two and in rare cases page three but it ends there.

Furthermore it takes a few months to gain any recognition and move up the list.
That is why the more defined your header is the greater the chance you have of being read.
Get you keyword right and you win the game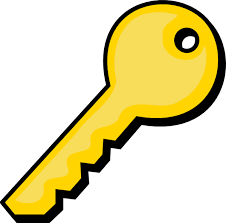 At the very least getting read gives you a chance however residing in the back blocks is no mans land so get this bit going the right way.
Look at what others are doing on Google and who is ranking and why. You will not rank against the experts for the same words so change the words and fight the average Joes.
If the word has low traffic then take it, they all add up and the tools aren't always correct.
In WordPress sites a great tool by Monster Insights creates keywords for you
Having developed a list of keywords is a great starting place
With a hundred or so subjects written down you have nearly a years worth of work.
Next in the process is subheadings. You need one for about every 200-300 words .
Define the problem and grab attention Attention
Provide interesting things about your subject. Interest
Now talk about how good they will feel owning this subject Desire
Tell them what to do next Action
Now you have a subject, you have your headings so it is time to write.
You can be better than the rest
by understanding the keyword concept and mastering your techniques you have a heads up start on the average.
There is nothing worse than spending a whole bundle of time writing masterfull blogs than never get read. Furthermore that land is where most writers end up and my whole purpose behind this blog. To make you understand the concept, adopt it and win the race.
Off course there is a lot more but until you get this one concept right it does not matter.
Check you traffic with the great tool
Conclusion
I really wish I had understood how important keywords and headings were back when I started blogging. I look back now and shudder at some of my attempts.
And having written a heap of blogs I can count the wasted hours that can't be recovered.
Keywords are important in all our marketing whether it is targeting or Social media they grab the reader's attention and keep them on site.
Therefore this one lesson can make your life a whole lot better as you outperform the market and carry the readers along with you.
What is the best way to start a blog by Peter Hanley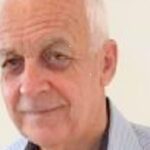 Internet marketing has become the cornerstone of small business
and I have dedicated my time  helping people start new businesses
and take others to the next level.
I have found that basic needs can be found in a
simple training package.