Do you have a Video Maker online and would it be any good? Well, one company has taken this to the next step in easily presenting a professional video maker
Are videos any good for marketing?
First of all, YouTube is searched nearly as often as Google as people want more information.
Many of your target audience members want the convenience of a quick video rather than pore over pages of fine reading.
This certainly applies in the case of how to do things where the video is a lot quicker to explain how to do it.
In fact, I just had a problem with the split-screen on my I.pad and I could not remove it. I know I'm a bit dumb but I have Googled several times without a lot of success. So what to do? Watch a video of course and a whole new set of learning and my split screen is gone LOL
Videos and your web page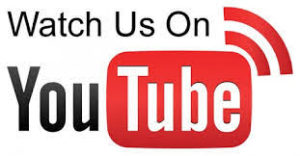 One of your critical SEO factors for a website or Blog is the time on the site. This is measured by Google because it indicates that your content is good and people hang around.

Most visitors glimpse the headline of the picture and move on to greener pastures, so the objective is to have them hang around.
The video does this either embedded in the site or linked to YouTube. It adds value to your work in time spent in content.
With more than 500 million hours of video watched every day, yours could well be one of them.
Combine video with text for a better outcome
There are readers and lookers, stayers and players, and all sorts of individuals trolling your work.
One very popular way to entice action on your site is to write about the problem, talk about the conflict and what others have experienced, and give the answer in the Video. They want a solution so they must watch the video before they have the answer.

This all relates to the time spent on site which comes back to the money part.
Video Maker online and making money
Will a video make you money?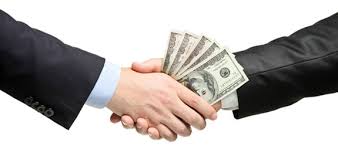 Like anything on the internet, we have a yes/no answer. It depends on what you want from the effort.
Say you do a video on how to repair a product. In this case, you may well be branding your business so that people search for you in the future as an expert. They then visit your website, a place designed to sell.
You may have advertisements on your site that they click with interest or links to other products that you can make money with.
It's a bit like Facebook where the purpose is to deliver people to a sales point, video can do the same.
Have a link below the video
You will often watch a video with the call that below is a link to a wonderful world of success, or whatever. They are directing you to a sales point where you can spend money.
A lot of videos, of course, are non-commercial. Or would appear to be so.
A clip of Taylor Swift belting out a new tune is pretty much along with the entertainment mode, but is it really? There is no call to action, no links and no selling so how could it be commercial?
First of all, it helps to sell albums and that is where a lot of the money comes from. You like the short clip and demand more so off to the store you go to.
Lovely Taylor Swift just happens to have over 110 million Instagram followers. Many of these have come from video clips and these followers are bombarded with paid advertising that Taylor gets a cut of the profits.

Taylor Swift is a marketing package that uses video clips to the best advantage. There's a lot of Taylor's out there doing the same thing.
Are there different types of videos
There are various types of videos that may suit your business
A Basic video that is done with an I.pad or I.phone
Videos that are done with professional equipment, cameras, and sound.
Talking Head Video
Animated videos
Whiteboard videos
Sound Videos with still pictures
Scripted videos background atmosphere
Videos with music or sound effects
Videos can take many forms and use a lot of effects to suit your presentation requirement.

The one advantage you have in the current climate is that anyone can make a great video for very little money.
You could knock out a great product in about half an hour using today's technology and have it on YouTube being seen by the masses.
Will your video be seen?
Video topics are searched just like Google topics with the use of Keywords. They are also included in your website or blog for the world to see.
So when you search Google for a keyword you will more than likely be presented with a Youtube answer as well as many written answers.
Caution watching youtube is dangerous
I just went for a bit of research and have wasted a half-hour looking at stupid videos of people doing stupid things and closing down advertising that was targeting me.
There is just so much to see and they know what you like.
However, if it was your Stupid video with 80 million views you would be happy as you pick up advertising money.
I just went to "how to fix brakes on a pushbike" as a google search. Half of the first pages were videos and the second had 2.5 million views for a 1.5-minute video.
I had to watch a couple of interesting videos because I was there.
Don't post inappropriate material
YouTube is pretty big on this and has no hesitation in deleting any material that is offensive, including nudity and that which is unsuitable for children.


Voice searching is important
Voice searching is now used in over 20% of all searches with all engines. This means that your Keyword needs to be long-tailed and conversational to be found.
When you use Google Home, Sri or Amazon Echo you will patiently explain what you want to search in a long fashion.
Knowing this, there are some steps to take on your sites. This includes Video.
Longtail keywords
Mobile-friendly site
Using https security
Choose schema HTML
have understandable answers



What is Youtube Reels?
YouTube is currently beta testing a new communication tool called Reels.
Reels is a series of short video stories along the lines of Instagram. Reels will be up to 30 seconds long and remain on the site and not deleted.
Is it there for you? not yet and you need to have over 10,000 subscribers to be considered so watch this space.
Whether you are using a mobile phone as your camera and sound or upgraded equipment, the result really needs to look the part. Video follows many of the rules of writing in that you must have a heading and fulfill the basic SEO requirements of anything on the internet.
It will make the difference between a few followers and a viral heap of lookers at your site.


Conclusion
Video is the product of our time, long thought to be too hard or only for the wealthy and big business. That has all changed, anyone can do a video but the question remains will anyone see it.
Videomakeronline by Peter Hanley