How to supplement income from home and think about giving up your day job. Millions are doing this every day so why not you
Estimated reading time: 7 minutes
Which home jobs are best?
I don't want to be evasive here however the answer is the one that best suits your personality. There are just so many opportunities, which is not unlike the real world, however not all of them alighn with you.

Therefore the way to go is to think about what you would like to do and then start to narrow it down.
Put your thinking cap on and list out all your positives and negatives and come up with a broad answer.
If you hate selling that is ok, you don't need to sell.
When your writing and grammar are bad then stay away from blogs and Newsletters
For the shy and retiring types coaching won't be your thing
For the artists among you then building Websites could be the go.
The technical people may move to SEO
When you want to open your own shop that's ok
Affiliate marketing may tempt you.
Taking surveys may be your go
or perhaps Debtor collection.
In fact in my territory alone there are 698 listed work-from-home jobs so I am not going to list them all.
How to supplement income from home with time and expectation
Find an allocation of time and expectations
If you have a spare hour a day when the kids are in bed and your partner is asleep in front of the TV find a suitable role.

When you have a spare eight hours a day you will be able to achieve far greater results.
The next thing to do is estimate the income you want to achieve and then build a reasonable case study. If you only have an hour a day you are not going to make a living wage, however, we all have our individual goals and that might be your satisfaction level.
If you set an hourly rate and multiply that by your working time you can gather an idea to base a starting position.

When you are a skilled person, as a sports Doctor, maybe $80 an hour is an acceptable goal however doing surveys may be $3 an hour but that could be the extra $100 a month that makes a difference to your life.
It is important that where you start is not where you will finish. As you grow your skills and understanding of your chosen role new opportunities will emerge and the money issue should rise with you.
How to supplement income from homeby increasing your skills

Get some training and enhance your skills to achieve higher results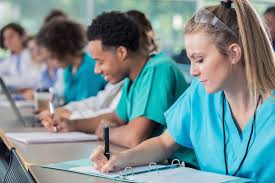 For the more mundane or low skills jobs not a lot of training is required. Just jump right into doing surveys, as an example, and you will make some money.
However, the lower the skills required the less the income potential. So don't set the bar too low at the start.
There are also jobs that build a perpetual income. Say you write a training course on making the best Pizza bases in this world. Writing the course will take many unpaid hours however sales may follow over many years. This is the make money while you sleep dream.
Residual income does not come from hourly paid work it comes from investing in the future of yourself and the production of a product that someone wants and will be willing to pay for.
Beware of the promises that appear to be genuine but unrealistic
When you enter this arena you are fodder for the scammers. Unfortunately, they can be very shrewd operators that foster to your weaknesses. They will promise Movie Star rewards for doing work that requires no experience and just a small amount of time.

First of all, they will entice you with a $9.99 plan. A sum we can all afford. However, if you upgrade to the $49.95 plan you will achieve greatness overnight. Furthermore, you can triple this income by investing just $99.99 more. This can go on up to thousands of dollars with wonderful promises and the allure of instant wealth. They get wealthy you get scammed.

They may have a money-back guarantee but try getting it as they change to a new plan and a new audience.

My rules are always to try before you buy.
Search online reviews
And use the old adage "if it sounds too good to be true it probably is."
Check and double-check and use the free trial option.
If there are a lot of scams what is an acceptable base to start from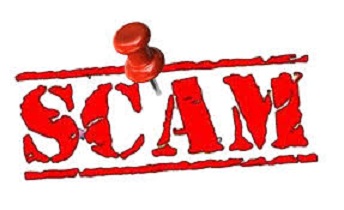 Naturally, this depends on the direction you want to take. For everything internet, I recommend the FREE starter training at Wealthy Affiliate.
They will offer countless opportunities that you may wish to follow and all the skills you will require to be a success with online opportunities. Read about people just like you and communicate with them to get honest feedback. They will range from late teens to mid-eighties so someone in your demographic.
You can talk to the high achievers and follow their training to emulate what they have been successful at. Everything is there to start your journey.
This provides a trial period where you pay no money, all the training you need, and a direct path to a secure future of your choosing.
How to supplement income from home and build a future
Other ways to build an income
Some of you will say that you need personal one-on-one training to help you get to the destination quicker. It is available however it is not all good. You can tour YouTube for hours
looking for opportunities that suit your style and needs.
I have used and recommend a guy that takes you from a new to an active achiever with a paid course. Roy Carter the island recluse makes your life simple.

However, Roy does not take just anyone. You need to prove that you are suitable for making money on the internet before he will try you out. However when you come with my recommendation you have a head start.
Providing outsourcing for time pore businesses

The range of opportunities here is endless. It could be telemarketing , all sorts of accounting functions, managing Social Media, collecting debtors, writing blogs, creating newsletters, sending emails and onand on.
The way to this style of opportunity is door knocking local businesses. Putting yourself out there and creating opportunities. If you don't ask you don't get, a simple answer.
More and more people working from home
Covid has certainly pushed this into mainstream. Businesses realise that there are many benefits from having home workers with increased production and less cost generate first class work.
As a home worker there are also many benefits that we have. No travel time, no office chitchat, flexible hours and unsupervised activities in ourcasual dress and messy hair
Conclusion
No one can create a future for you except yourself.
Doing this by understanding what you want to achieve and the remuneration required is the start of all journeys.
I have not tried to find you a job instead I have told you how to get one.
Now it is up to you.
How to supplement income from home by Peter Hanley