How to Sell Stuff Online and make a living. This is done every day and many are reaping the rewards for just a bit of effort, It could be you,
Where do you start selling stuff online?
I might hazard a guess that if you are reading this you are new to the internet. Furthermore, you have things to sell or maybe just want to make some money.
Believe me, this is being done every minute of every day and it is much easier than you think.
However, like anything new you need a bit of training and a handle on the basics to get you going.
If you are new to the internet marketing world and diving into a new adventure beware of the scammers and get rich quick promotions. They are everywhere just waiting to take your money
with false promises.
Learn a few basics first because it will save you a lot of money and time.
What sort of things can you sell online quickly?
The answer is just about anything you can get your hands on.
The trick is finding buyers and obtaining a fair price for your products.
The first thing to do is understand what market you are in so you can focus on what media you will use to find your market. Let me explain;
My Stepson sells automotive memorabilia so his target is petrolheads, not little old ladies or kids he wants an interest group.
He went to Facebook and found all the groups associated with cars, vehicles, and antiques.
Very quickly he established a large interest group that he could supply to. A targeted Facebook post may reach 5000 members and a quick sale.
Easy Online income
Other online opportunities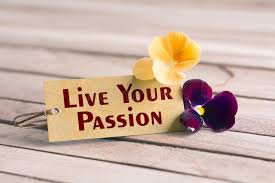 My wife, however, sells women's stuff, clothing, jewelry, shoes, etc so the petrol heads are not the answer.
The age range of her market is predominantly females aged 20-45.
Here in Australia, there would be two good choices for her. One is eBay and the other is a more local campaign called Gumtree. Owned by eBay but mostly in the state where we live.
One daughter sells women's clothing to a local community so her choice is Facebook and Instagram.
Another daughter is into social media content so she went for local Women at work groups.
How to immediately find a market to sell online
Ok, maybe we need to look at this a bit more and set up a buying Persona
| | |
| --- | --- |
| What is the age group of your buyers | We want to target the high percentage |
| What is the sex, male or Female | This is for maximum leverage |
| Where do they live | Are they local or cross country |
| Are there any interest groups | Either online or live |
| Does it cross territories | Children, Grandparents, Working Mums |
| Disposable income | High, medium, or low |
| Competition with others | Price advantage |
Write it all down
The available media to sell stuff online
This is not a one-man fit all playground because there are many choices.
You can have an online shop and list many pages of products to sell.
It is not all that hard to do and you have several choices however the two main ones are
Shop.com
woo-commerce WordPress site
Etsy.com
Don't panic, there is a whole bundle of training on these so you can learn quickly. However, Shop.com does come with greater costs. This is generally an area of interest as you get better at both finding stuff to sell and really working out your market.
Online selling outlets near you.
E.bay
Gumtree or equivalent
Amazon.
Rakuten.
Newegg.
Bonanza.
eBid.
Some of these are in particular countries so apply what is best in yours.
What do you do first when you want to sell something online?
You must establish a payment procedure, one that is safe and secure.
Perhaps you are selling locally and the pick-up is from your house therefore cash is the best way forward.
Remember you must understand people that who are coming to pick up the goods may just not be what you think and always have a plan if something goes wrong.
Sometimes that plan may be meeting at a public place and exchanging goods for money so you keep your house location secret.
Avoid disasters buying or selling online
My grandson did this when buying a computer, he met the guy at the train station and took delivery of a new gaming terminal, just like new, all wrapped in bubble wrap and a really good deal. However, when he got home and took the wrap off the computer it had no insides, just a bare case.
There was no way of finding the seller who had disappeared,a lesson learned.
Both buyer and seller will be wary of each other so always have the superior edge in the deal.
Using PayPal in a transaction
PayPal is like a big bank in the clouds that acts for you. The buyer pays you into your PayPal account and then Paypal pays you.
PayPal will need a way to get money from you or to you so a credit card or bank account in your name is necessary.
Now PayPal also acts as a referee making sure the transaction is Kosha and protecting your interests, If a deal goes bad they will sort it out and make sure you are paid.

My Wife was selling a gold bracelet and the buyer committed to the sale. Therefore it was just waiting for the money to appear and post the item. The buyer then emailed to say cancel the transaction she was no longer interested. We then placed a complaint against the buyer, a necessary step, and she was contacted by PayPal and immediately changed her mind and completed the deal.
PayPal is the vendor's friend
It is important to understand that PayPal monitors every sale and also asks for feedback from both parties. Adverse feedback and you may be barred from using the program at all.
You must also understand that PayPal takes a cut of the sale so there is a cost involved. That cost may be even bigger when the platform, say eBay takes a percentage. It could add up to around 15% of the whole transaction.
If there is no dispute procedure lodged it will be presumed that the deal was successful and they will take their money regardless of the facts.
Is it worth paying a percentage of the sale is something you must first work out. It provides a safety net for you and protects your money.
Posting a sold product and your protection.

Delivering the product comes at a pre-negotiated rate, mail, local courier, or FedEx whatever the case desires. With PayPal, you are covered for any loss however they take the delivery cost in their margin.
You may insure the product when posting and insist on a delivery signature but take every protection you can. There are thieves out there looking for the vulnerable so don't be one of them.
lean all about PayPal and register your account now as it costs you nothing until you transact.
Local outlets like Gumtree also are free however they make money by up-selling your listing to the top spot. This is often worth the small change to grab a quick sale
What products sell best from home?
It matters not the product but the way you sell it.
When you have a target audience and a vehicle to use the buyers will come.
Not all products are physical ones. There are training programs online, How to ideas, Wardrobes of clothes many things that are virtual and can be sold the same as physical items.
How do you sell Amazon products online?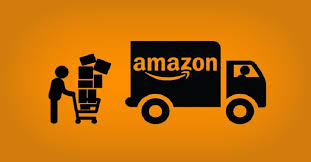 This is an easy venture but often has low rewards due to constantly shrinking margins. However, it is great training for you to enter a brave new world.
Firstly you need some training from Amazon and furthermore the ability to build your own websites.
The link below will give you some ideas on this and cost you nothing.
This is generally referred to as Affiliate marketing where you sell someone else's product and get paid a commission.

Where do you get training for selling online?
I always recommend having a good grounding in the online business so you can gain as much traction as possible. Particularly if you want to do this as a full-time business.
This will cover a lot more than the casual seller needs but just maybe there is a world outside of selling the odd products. A world where you can build a business and make a living for years to come.
Conclusion
This is not intended to be full training on selling but a brief overview to give you some ideas.
The online world is massive and opportunities abound for those that seek them.
Selling from home is an easy job if you understand the rules and follow the procedures so you don't get hurt. There are many out there after your money.
How to Sell Stuff Online by Peter Hanley