How to create a website from scratch without paying a lot of money. Building a website is easy you just need the tools.
What is the purpose of your website?
Nothing takes life without a purpose and your future is no different.
Having had a website done for me in the early days I was particularly unhappy with the results.
I wanted more so I started a journey of discovery, how to build my own website.

You probably get bombarded with emails offering to build you a website from experts with glamorous English names. I do half a dozen times a day with reports detailing how bad my site is. Interestingly I have about eight websites and none are ever named.
I digress however and come back to purpose. There are many reasons to have your own site and they may be for a business, a blog site, a sales funnel, a charity somewhere to store your pictures or videos, Online store or any other great reason personal or business you may have.
the next thing is understanding what content is to be on the page, only you know this because it is what you want the page to represent.
Where do you start to build a website?
First of all there is more than one way to build a site however I will make it easy for you.
WordPress is a free website builder used by over one third of all websites and requires no coding experience.
This is really easy to do and anyone can achieve a great result, it is not hard so follow along.
What is the name and address of the site?
In techie terms that becomes Domain name and Hosting company.
Your domain name comes with a couple of tags that tell a bit about you. The first is .com
this just means commercial or a website but if we add .EU it becomes an English website Or in my place dot AU for Australia so I might have PeterHanley.com.au.
No two names can be the same and you buy them from a directory plus pay an annual premium of $8-$25 depending on a few things.
because American ran short of .com names they added a whole bundle of others. .net or .info or.org which are all basically the same thing. Therefore if Phanley.com was not available I simply select Phanley.info or etc.
This site is onlinebusinessmarketing.info. It tells what I do.
You can play with names at Godaddy and see what you can find, Yes I know it is a funny name but they are arguably the best available. Don't buy a name yet just wait a bit longer.
How to create a website from scratch and your training regime
Practice with a subdomain
If you can find this bit of information anywhere else I will be really surprised however I use it often. You can get a domain name for free and add your title to it. Let me explain.
First of all everything I tell you is based on the cheap, you don't need to spend a Kings ransom to get going you just need to do the right things.
Next you sign into a free account at Wealthy Affiliate where they will give you a subdomain.
That is Sitetubix.com you just add your name to it, something like Pierrr.siterubix.com.
Importantly you can change this later.
An example of practice
Does anyone do this? I shall give you an example. A rescue cat site that I post on Facebook needed a webpage to complete the image. The Facebook posts are the important issue but the website backs that up. I did not wish to pay for it so I did katiehan.siterubix.com This was way back in 2017 so I was just starting out and have not touched it in many years.
It costs me nothing and gets a bit of traffic. Unfortunately I have stopped the Facebook posts to concentrate on other things. My purpose at the time was to see if I could build an audience starting from scratch. I ended up with several thousand followers.
The reason for doing a trial site is to get all your learning done so that you may progress to a better product.
When WordPress recently changed the way to do things to a using a block builder (much better system) I set up a trial site and set about using as many features as I could.
It took me about half a day and when I was ready I scrapped the trial site and moved on to the real thing..
Some, However, just want to use their own domain and it is this easy to change.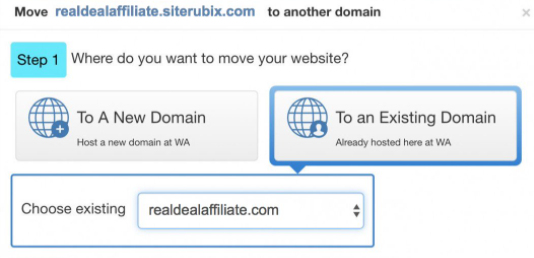 From someone who has tried

Because this may all seem confusing to beginners it really will get easy with the help of the training at Wealthy Affiliate.
So now you have a name a host and a template to start building a masterpiece
A website usually has about four pages and a whole bundle of posts. So you ask what is the difference.
Pages are static items that stay in the same location. You will have a Main Page, maybe about you page, terms and conditions, Contact details. You may even have a page for different products, pricing etc. All these are housed in a single directory on the main page that you can click and access.

You may have many more pages that cover products.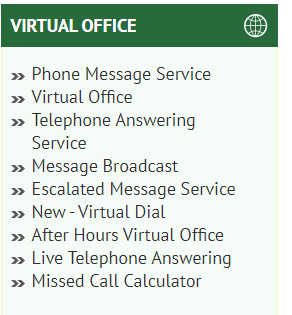 Posts are recorded in an order of your choosing, last first or first last, by date or subject. A list usually resides on the right hand side of a page with an archive.
A list of posts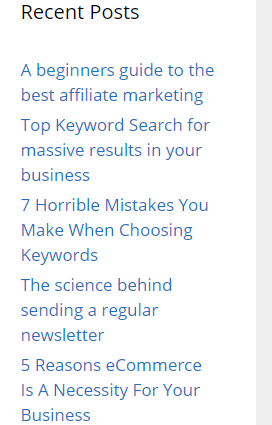 So lets recap here so it is clear.
| | |
| --- | --- |
| You have a domain name | your title at sightrubix.com |
| A host is chosen | Wealthy Affiliate free hosting |
| You understand a post v a page | Static page and date order post |
| Changing a domain is easy | Changing to a new domain name |
| Use a practice site | Getting good at this |
| Proof has been provided | Ready to move on |
How to create a website from scratch using the best Keywords
The use of Key Phrases
Being read on the internet is the next bit of the puzzle and the answer is really easy.
People search by using words that will answer a question or solve a problem.
"How to create a website from scratch" is my key Phrase.

Nb. Originally one word was ok to search for something but now Google wants you to fully describe what you want hence Keyword has become Key phrase. This is sometimes called a longtail Keyword however all have the exact same meaning.
I am not going to expand on this here as I have written at length on this subject and including 7 mistakes you will make. This will take away some of the confusion. However a basic knowledge of Keywords will improve your chances of success.
You will need to know about traffic and competition to achieve a result with your Website.
Getting started on your website
Let me first explain about block building. Every section of the site is a simple block of information. These are all added together to form a well constructed document that is easy to read. Ok what do you mean by blocks?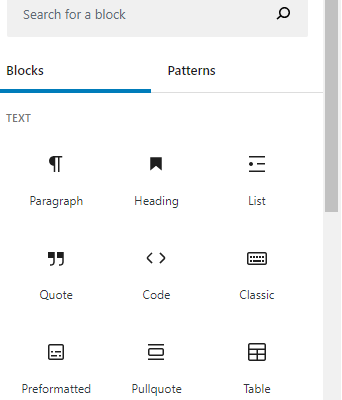 The Heading
Firstly we all start with a heading, a basic description of what we want to talk about.
Headings come in all sorts of sizes, colours and fonts each controlled by you. You will see throughout this page many headings because you need one for about every three hundred words. Secondly this breaks all your effort into bite sized chunks so the readers don't get bored. Remember It is not a book it simply sets out to answer a question or solve a problem. Throw in some branding and sales to give some excitement to the product.
In conclusion on headings you start big and go down in size in that order never jumping around.
Paragraphs
Every time I want to change I just click on the Search box for what I want and WordPress does it all for me. Generally paragraphs are less than 300 words and sentences less than 25 words.
Your readers want it short and sweet not rambling on for a long time.
We all wonder if we can write well enough to attract readers and can we get assistance. Well yes you can because you will use a Plugin to WordPress that will guide you every step of the way.
Now I switch to the image block to show you what I mean about writing.
Images or pictures inserted into the page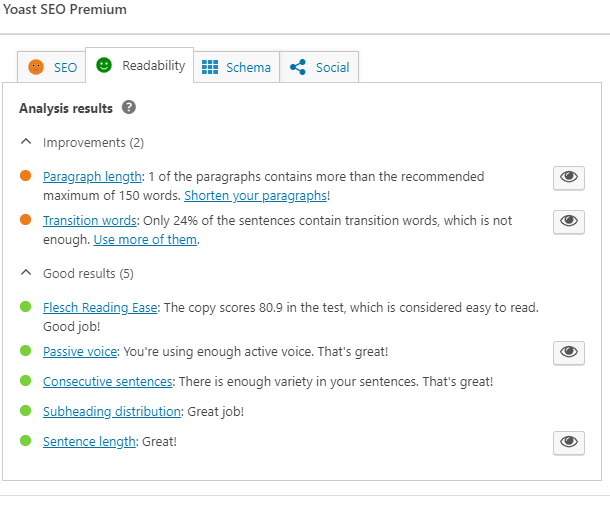 Back to a paragraph to write some more. At the end of this post I shall hopefully have a perfect score.
Tables and lists are loved by Google
Both of these summarise what you are talking about. Again just pick a block and start writing.
We have done headings
Paragraphs
Images and
now lists
However a table adds more information to the list
This is starting to gel with you
Building a website does not
look that hard
Are images really necessary
They maintain concentration
in the reader
Does Colour help
This is a personal Choice
What about SEO
This will be covered for you
Example of a Table
How to create a website from scratch with even more blocks
I will give you one more block that is important to start your journey
Many times you want to take the reader somewhere else. To another page, to another site or even to another company. early on I took you to a page on keywords that returned you to here when you were finished. This time I will take you to Wealthy Affiliate the site that will host your first page for free and train you extensively on writing a website and why.

This is all done with a few lines of copied code into a HTML block Not shown in the block example above. Furthermore I have only shown one page of blocks not the full 80 or so blocks and patterns.
Anyone can do WordPress block building, I am nearly 80 and it's a breeze so you will have no problem.

Peter Hanley
One thing you can't do is copy other peoples words. Google checks this with extreme accuracy and your work will be penalised. You can however do a quote like the one above in your block and get away with it.
A word of warning, don't listen to others.
Over time everything changes and that has been very true of WordPress. The original method was difficult however consistent upgrades have made the game easy. The last program was the Classic Editor that followed a natural progression of improvement. I found this OK but had to employ other methods to get the results I wanted.
WordPress presented a new format in Beta version that changed to block building, a different concept to the classic editor. I took this onboard and soon discovered it was light years ahead of the old way.
However so many would not follow and learn the new way so WordPress allow both and a huge number of writers have never upgraded.
I did my usual gig. Set up a trial site using a free domain and write a bundle of rubbish while putting in as many blocks as I could. It took me probably half to a whole day but at the end I could never go back. Trashed the trial site and I have never looked back.

At Wealthy Affiliate we have a very active forum that will take the time to help with all sorts of problems. One member Marion has taken the role of WordPress expert and answers questions every day. Even I go to Marion when I need an answer and she has never failed to respond or help.
How to create a website from scratch and getting help
First of all support is a critical issue because problems come in different areas. You will have hosting and domain problems and need a 24-7 service. WordPress is near perfect but it is so strong we all need a Marion.
SEO is something else and so is writing that may all need further explanation. Legal images is another, site linking and the all important making money.
I can not teach that in one easy lesson. You need to try first and then seek further help from the Wealthy Affiliate platform.
A bit of reading
I am reading a book by the actor Michael Caine of Alfie fame. It is sort of a life storey. Naturally he is talking about acting however this crosses to life in general.
His message is to know your craft. Whatever it is that you want to do you need to put in the hours to learn everything you can. When you have confidence in the basics you can do anything you want.
How do you learn? A great place to start is Wealthy Affiliate
For example I did the training twice. The first time I skipped through because I new it all and then I found out I did not. However I then did it properly to get the basic in place.
Most importantly I competed each section before moving on therefore having a better basic understanding.
Using WordPress tools
First of all you are not on your own. WordPress allows you to add "Plugins" that do all the extra work. There are millions of these little virtual devises just waiting for you. Some are paid some are free. However you should limit the use because too many slow down your site.
I always recommend the Plugin Yoast SEO because it holds your hand in writing and SEO telling you what you are doing wrong, or in fact right.
Google analytics is a must do and management by Monster Insights is a great fit.
EWWW image organiser keeps your pictures in line and lastly Pretty Links allows you to track who clicks what on your page.
You can have Woocommerce to build a online shop and on and on.
Above all, my tip is to have as few as possible because site speed is important.

Is Blogging the same as a WordPress site
A blog is a post on a webpage ( it can also be a page) where you continue to regularly add content.
In an example above you can see where the blog is just a click on the main page. In this site the blogs are all listed on the side panel so you can search through a subject. There are several ways but principally a blog is a website.
Above all a blog sets out to answer a question, solve a problem or explain something That the reader is seeking.
For instance this blog teaches basics about a question you may well ask. "how to create a website from scratch"
What do you need to do to start this journey
Everything starts with a plan, what do you want to achieve and how should you do it.
A plan should be in writing and projected forward over time. However you may not know your niche yet and need a bit more time.
Wealthy Affiliate has all the answers in the basic training. You can set up a a website and start to create your dream now having some basic understanding of what you need to do.
Secondly you need not part with any money until you are ready, you can stay a free member for ever if you want.
Making money with a website
Most importantly I have left this till last because it is not important yet. There are so many ways to make money along the way that you will be consumed with possibilities. However it takes a bit of time and furthermore some training.
You can sell your products
Someone else's products
Virtual products
Training
Affiliate income
and subsequently lots more
Nearly every website and blog has a desire to return an income

This is only fair when you have applied so much effort and application to get a result for someone else from your efforts.
On the other hand some will do it for the good of the world.
That is to say, for example, artistic reasons and there is nothing wrong with that.
Can this website stuff be a business? The income from the internet can sustain you and your family for a lifetime. However you should remember it is a business and needs to be attended consistently or it may fade.
However it can make you money while you sleep or holiday in a remote location so aim for the stars.
Conclusion on WordPress
In conclusion we have just touched the tip of an Iceberg, the rest of the berg is under the Ocean level, however with a bit of time it will all come clear.
This is not hard work it is in fact creative fun. When I first started out writing a 300 word blog post was hard and then I found a solution that made it easy.

It was simple , write down a bundle of headlines and fill in the words below. My average blog is over 1500 words and I have written over 400 of them. It has taken time however I think I am getting better. Finally, every day I discover new things so the learning curve continues with the evolution of Online marketing.
Importantly I continue learning every day. The spectrum is so broad that you can never know it all. Therefore continued application to your craft is necessary.

Importantly share your knowledge with others, by spreading knowledge you help yourself to achieve far greater heights.
And finally get better at your craft but most importantly don't let perfection get in the way of performance.
How to create a website from scratch by Peter Hanley
To sum up: You will never know if you don't give it a go.
Importantly If I can do it anyone can.
Alt reading The most important part of a website