We discuss getting business from Internet marketing and the necessary tools to really grow fast. The world has changed and you need to change with it.
The internet can now deliver new business faster than any other way
Your internet journey is one to explore those products that will quickly bring you increased traffic flow and with that new business and higher income.

Is it at all possible? The answer, of course, is a big fat YES.
The world is now based around the internet and the better you use it the quicker your road to the top.
Using an online business or a fixed location there is not a lot of difference in your approach to the Internet.

Business is all about customers
Well, that's not quite true of course it is about customers that spend money with you and return you a profit. However, it all starts with customers.

Furthermore, it is about customers that use you more than once with repeat buying over a long period of time.

Titled "lifetime customers," they provide a consistent pattern because they have trust in you to do business

So how do you get new customers?
The answer is based around a consistent and regular approach to the market. It takes effort and trial to find better ways but they are there waiting for you.
Let's have a look at a few ideas that are internet-driven.
Your Website, current, accurate with a call to action.
Regular blogging with ideas, tips and tricks
Social media activity
Email marketing
Build a list of things you can drive it hard
SMS marketing
Video: The big kid in town
Local marketing
Networking
Charity support
Advertising on Google or Bing
Pay per click marketing
Retargeting
Ad words
Brand building
Don't do everything but do everything well
You may look at this list and blow your mind with despair thinking this is beyond me but stay for just a little while as we dig a bit deeper.

In your startup venture, don't spend a lot of money until you have your program in place. A program that can accept clients and turn them to customers without wasting or burning them in the travel.
From the top list, I would always start with a couple of necessary products that need to be in place before anything really gets going.
Your website is in place
Two social media channels
Ways to build a list
Networking
and Email
Let's explore a short marketing list
YOUR WEB PRESENCE
Your website is a given, it must be current, tell them what you have and provide contact details and or a shop Box.
You can do this yourself or have someone do it for you. Look to India or the Philippines for cheaper prices and think in the region of $500.
Include a Blog page and write a regular post. You can learn more about this with free training at the
Wealthy Affiliate a site set up for this purpose.
It is important to have an email capture block based around the customer needs to market to them.

It is all about the list.
2. SOCIAL MEDIA
Don't fire the shotgun pick two to start and build from there.
a)
LinkedIn
I would always establish a LinkedIn site first of all. It may not be a big customer puller but it is the start of your brand building. Create it with a great picture and a story about you and your success.
At this stage park it and forget it for a while.
b)
What is social media?
OK, a bit of work here and a choice between Facebook, Instagram or even Twitter.
They all work if you generate activity.
Remember this well, they are not there to sell they are there to generate traffic to your site with entertainment and interest.

Sites that are neglected or half-built will create customers that feel the same.
I have a friend with a local Hairdressing shop that only uses Instagram. Two or three posts every day of the latest creations, she is booked out for months ahead. One channel does this: ten minutes of work a day, zero cost and a following in the thousands.
A shopping experience
Another has a clothing shop. Facebook and Instagram every day and the traffic continue to build plus online purchases are going through the roof.

A supplier of Outdoor Sheds and Patios invests in Adwords to have his webpage on page one when the future book slows down.
Fills his order book and closes ad words for a time
If you are building a personal profile in a certain demographic then Twitter can be your friend.

He is the darling of the political parties, singers actors and sportspersons but many others as well. I follow a writer and columnist in my group to be fed with current comments.

Social media works if you work Social media
NETWORKING.
Particularly with local businesses, this is a great way to build a following. You can use social functions, breakfast meetings, displays or stand around handing out brochures. I advise you not to work with your friends to death and keep them informed but never ever pressured.
You can often support local clubs with a small donation or work contribution and build a following>
Yes, there are easier ways but some people thrive on this activity so if you are one then build on it.

Email marketing and Newsletters
We are showing some bias here as I believe this is a pretty easy job once you have some customers in place.

First of all, the Newsletters work, full stop. They are the difference between a good business and an average one.
I noticed an increase in activity in my area of marketing and there are some good and some not so good.
The newsletter is not there to actively sell products. It is part of the customer touch campaign so when they are ready to buy you come first of mind.
It is an old marketing adage that a customer must be touched seven times before they will buy and this is just one of them.
Marketing via email and autoresponders
Customers want information they don't necessarily want to be sold to and email, when done properly, does this well.
Email can be singular or many but does need to be targeted to a client's needs. It is no good sending Baby Ware to a football person, it does not fit.



Auto Responders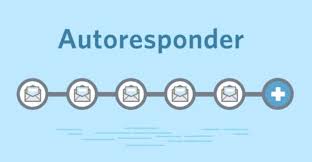 This is the automatic sending of emails over time, days, weeks or months. There is a method to this to get better results and I covered this in a recent post on this site about Mass marketing with Email
The premise is all about Know like and trust and how you do this with mail.
You introduce your self first and use the appropriate name and call to action. then build a product profile and support before asking for the order.

They often liken it to meeting a new partner, you don't go full-on at the first meeting but accept the introduction, get someone to say how good you are and then build up trust, The end is easy.
Know, Like and Trust now you say it three times so you don't forget.

Once set up, the time taken is minimal and the results can be optimal.

You should, however, understand that not everyone will be your friend and some won't open some will drop out and others will complain.
The trick is to get your figures working the way you want.
The beauty is that you can run trials, make changes, work the figures and end with a great result.
There is no need to outsource this because it is easy and quick because you will learn quickly and develop skills that will drive business.
I am assuming by now you are building a list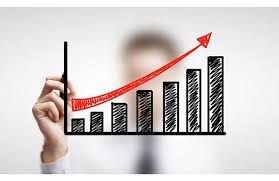 Not everyone needs to be on the list but if you want to build an asset that will deliver the results they should be.
Develop your touches and move on from there. If you have no list start from the top and get some names and emails and start working on them.





Moving on to new promotions
Video Marketing with YouTube.
This really is the latest buzz word.
Videos are now searched nearly as many times as Google on a daily basis. If you want to be seen on YouTube you need to start doing some screen time.
However, there is no need to panic as I can help you.
First of all, get my free book
the Ultimate YouTube SEO cheat sheet
This is by my friends at Noble Samurai and gives you a guide on what to do.
If you need it you will be taken to a free trial to build some videos for yourself using the latest in Technology.
There is no need to go out and buy expensive equipment like in the olden days.
You can use your mobile phone
Your computer or an automated system for very little money


SEO is important every time
SEO and Keywords are the way customers get to you. If you don't get this right you will be lost in the wilderness, we will bring you a free Keyword tool to help in your preparation for internet success.
You can use the attached Keyword tool and if you are unsure about anything, go to the training panel and update your skills.

Don't use keywords that are too hard, or you won't be seen. Make sure you are found every time.
Get business from the Internet by Peter Hanley