Why do people want to be wealthy? When the top 2% of people own 90% of the wealth what is happening to the rest of us
Estimated reading time: 8 minutes
What is wealth and how do you desribe it?
Is it having bread on the table and a roof over your head whilst others live on the street?
Does driving a flash car that is on hire purchase make you wealthy or are you trying to act the part?
Living from pay to pay does not put you in the elite it puts you close to poverty.
Illegal activities no matter how profitable have an end date when you have to pay.
Povert is real in our economy
The world bank described poverty as;
Poverty is hunger. Poverty is lack of shelter. Poverty is being sick and not being able to see a doctor. Poverty is not having access to school and not knowing how to read. Poverty is not having a job, is fear for the future, living one day at a time. Poverty is losing a child to illness brought about by unclean water. Poverty is powerlessness, lack of representation and freedom.

World Bank
Why do people want to be wealthy? Maybe to step out of poverty.
Beyond poverty but not wealthy
Here most of us reside where we live somewhat comfortably but aim for much more.
I have been to both ends of this spectrum and can tell you that having sufficient money is a pleasure as opposed to the pain of scrambling for every dollar.
My Financial advisor says that you need several jars of money to live without fear.
First is enough money tucked away to maintain your lifestyle for three months.
The next jar is a holiday jar that will enable the family a reasonable holiday.
Having enough for day to day living
A growth jar. This is an account for unexpeted expenses that happen.
This replaces any credit cards you hold ( or did have)
Investment fund
So how do you rank in this scheme?
Then what is a millionaire?
Many decades ago a millionaire was someone who had net assets exceeding one million dollars. That theory has been well outdated when an average first-world house is worth nearly that much.
A million dollars invested at 3% will return you $30,000 a year less any tax. This is when the average cost of living is around $60,000 for a small family.
Therefore you are going backward very quickly.
Certainly, net assets of ten million with a proportion in cash would set you up fairly well.
Indeed, the annual Schwab survey found that respondents are lowering the bar for what they consider wealthy. Compared to 2021 standards, respondents to the 2020 survey described the threshold for wealth as being a net worth of $2.6 million.

Schwab Survey US market
We can argue the amount however when money is not a worry and your lifestyle is comfortable and you have some to give away you could be considered happy.
Why do people want to be wealthy and happy at the same time?
Does money make you happy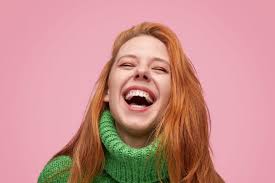 The need for financial security drives many of us to fret about the lack of funds. When you need to care for wives, children, and parents and you lack the funds to do it it will create great stress and anxiety.
However, when you have no commitments life can be easy on very little.
I spent twelve months living in the bush with only marginal costs and having the best time of my life and I spent several years as Chairman of a public company carrying the stresses with me.
Therefore there is no real answer that covers all situations but a lack of money certainly makes you unhappy.
Wealth will avoid most of us during a lifetime. However, you can do things to improve your situation should you choose to.
Doubling up on your wealth objective
One way to break away from the mold of an 8-5 job is to have a side hustle. This is something I have done all my life to provide that extra barrier and add those few funds for leisure time.
Work from home jobs, Multi-Level marketing, packing supermarket shelves at night, or even trading stocks or Cryptocurrencies.
First of all, a reminder that there is no easy money, everything takes time to build a return so be prepared for the long run.
Writing blogs like this one that you are reading can take over twelve months to see a return. Therefore it is not for the faint-hearted and only those that are committed will make the returns promised in the long haul.
If you want the extra returns and a chance at a higher income be prepared to invest your spare time in building a path to prosperity.
Why do people want to be wealthy? Is it because they don't have a plan.
Making a plan to prosperity
When you don't know where you are going you can never get there.


That is why we need to fix a destination, timeline, and cash flow clearly in our mind and written down so that you can track your progress.

It will have lumps and bumps and you will make changes along the way but at the very least you have a clear destination. In times of doubt, you can still look ahead knowing that at the very least you are on a pathway forward and taking steps to your success.
You can be the one that rises above the masses and creates an above-average income.
However, you must take action.
Going back to school
None of us are too old to learn new things. I have friends in their eighties taking on challenges with the twenty-year-olds. The internet has given us boundless opportunities to make a difference.
I did not start writing blogs without some training, there are rules to follow and things you must understand to have any chance of being read. I went back to school to learn the basics.

When I say school it means any training available that will give you greater skills and provide a chance of being in the rising income bracket.
I wanted to be a salesman so I took a sales course, then a company directors course to better run my company, Internet training at Wealthy Affiliate ( twice) e a stock market course, and now learning about cryptocurrencies.
I wanted to learn how to build a website so I didn't have to tell someone what to do and pay them thousands of dollars. That done I moved on to Affiliate marketing and blogging and still learning.
Why do people want to be wealthy? They don't aim correctly
Focus on a narrow future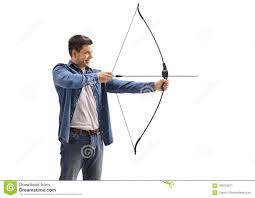 What I mean here is to learn one product and do it properly. Only after you have achieved success should you take the next step.
If you want to be a Facebook person do it well or Instagram and maybe Youtube however pick just one and specialise so that you are better than most and that is when the money comes in.
You can not spread yourself too widely because the learning curve can be too big. It will burn your enthusiasm as you try and win the war instead of the battle.
First up choose the options that cost the least. Throwing money at a solution is not the best way because many of the opportunities you will see are not good.
That is why I suggest getting the basic knowledge upfront so you can avoid the Scams that will confront you. Remember there is no easy money and any mention of it should set you running away.
Conclusion
Wealth is in the eye of the beholder, one man's wealth is another man's poverty line so choose your level of value and set out to achieve it. Don't accept the money struggle it can be overcome by anyone anywhere.
One of my favorite stories is about the shoe cleaner in New York. Don Ward. Now Don makes nearly one thousand dollars every day however he did it in a special way. Listen to Don's story here.
A pore African American cleaning shoes is about as low as you can go however he made it to fame and prosperity. You can too.
Why do people want to be wealthy by Peter Hanley
Estimated reading time: 8 minutes