Best Free Tools For Affiliate Marketing and the ones that will make the biggest difference to your future success in this role
Estimated reading time: 7 minutes
What are free tools and what do they do?
They are generally plugins that help your basic WordPress website. However, overuse of plugins will be detrimental to your SEO. Therefore it is a fine balance.
Some help is always necessary so let's have a look at my first choice.
Pretty links

There are other link cloakers however I have found this easy to use and the results reflect the activity.
Pretty links change your search term to a much shorter version and even replace a large ungainly link with a single word.
This protects from those readers that try and beat the system by bypassing your work.


A very long address kept to a minimum. ( I had to block my code ) However, you can see what I mean.


This does not have a lot of volumes because it is a free link that I don't promote a lot however it shows what is available at any time.
I have a monthly spreadsheet with all my links that I monitor for performance. I expect a 10% increase every month as I build my blog numbers.
Analytics and you
A very important part of all websites is analyzing your results and understanding just where your total traffic is at.
Google is the leader
While Google is the most searched Engin it does not necessarily relate to your journey. Google does not use Keyword recognition and uses Artificial Intelligence (AI) to ascertain just what a search term means.
This does not necessarily make Keywords obsolete however it does ask that your content be tied closer to the term.
search.google.com provided all Google traffic stats and a range of other data.
Bing may be very good to you
If you have built your life around Keywords there is every chance that Bing may get a lot of your traffic. The stats will include that of Yahoo as well.
I for one, get twice the level of traffic from Bing as I do with google.
bing webmaster tools are the site for your traffic.
You can not ignore YouTube
You may well be unaware that YouTube is a very prolific search engine. On just about any Google search a YouTube video will show up explaining how to do things.
Therefore if you are not into YouTube or using it as a reference site you are missing valuable traffic.
Best Free Tools For Affiliate Marketing and writing techniques
Further reading on Keyword research tools
Developing writing techniques
Content is indeed important and readers want a grammatically correct approach to what you present to them. Of course, that includes spelling and page setup.
Many of us lack certain abilities to meet the standard required so we need some help in presenting mistake-free content.
Grammarly.com
This is both a free and pro product that covers spelling, punctuation, and word choice. Everyone should have the free version to use when necessary or in fact to look over everything you write.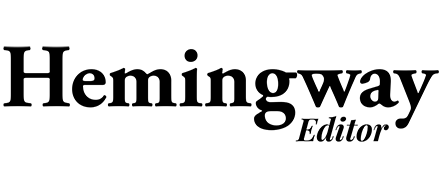 This is not unlike Grammarly however it offers several extra benefits and makes you think about what you are writing. It grades your writing on a school-based standard where the common writing level is about grade 5.

That low grade is not necessarily bad as it is easy to read and you get your point over to the reader without stretching them too far.
As an exercise, I randomly cut other writers' work and past it into Hemingway to see how I can improve compared to them. I confess to a grade 9 level but I am trying hard.
Yoast and AIO SEO offer usefull advise
These are both WordPress plugins and their use is essential. I prefer Yoast SEO because I think it is more simple to use however fifty percent of writers will disagree with me.
Other spell check programs are also useful.
Getting your SEO correct
As above both Yoast and AIO SEO offer critical indications of your adherence to the SEO protocol governed by Google.
There are rules to follow and they make a difference to your results.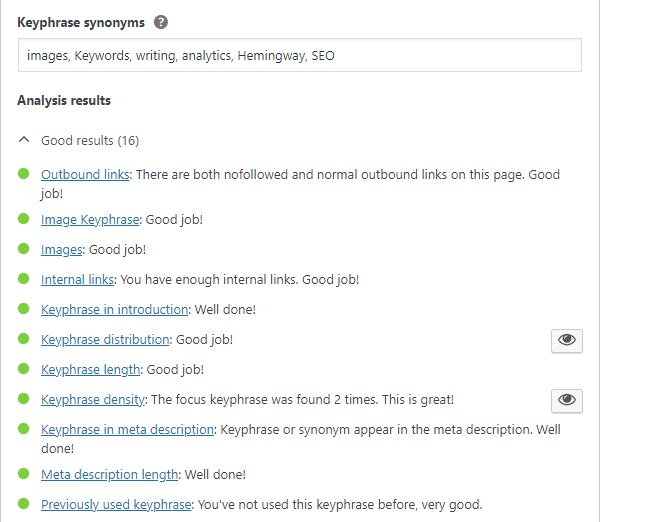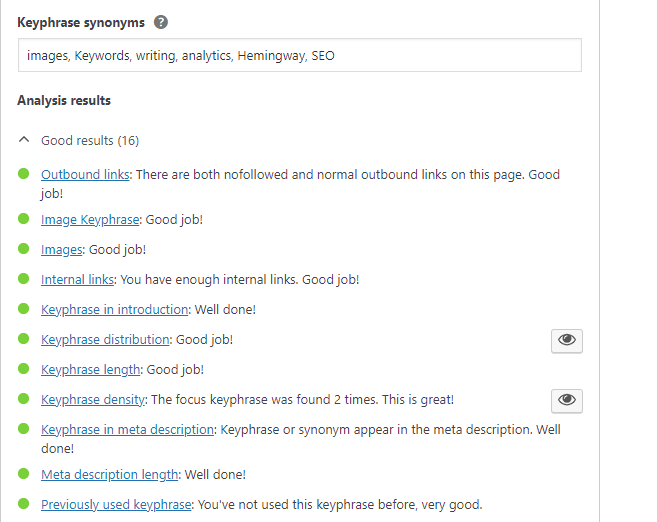 You don't need to be at 100% or even close however it is trial and error to see where you get the best results.
A keyword tool is still essential
Even though Google ignores the opening stanza it does look at Keyword distribution throughout your page or post. Keywords are still the most important issue with internet marketing.
If you get this wrong you will stay at the back of the class where no one dares go.
While one tool is good comparison is much better and for that reason, I recommend using three completely independent sources.
Jaaxy Keyword Tool
Jaaxy.com is my first pick. This comes free with a Wealthy Affiliate basic service and a pro version with the annual plan.
You can look for good keywords, find traffic figures and determine the level of competition with your selection.
This is a great source of information with a couple of really good additions. Like Jaaxy you search for all the important information and make decisions based on real figures.
It is important that you understand how Keywords work and Neil Patel is a great start.
they also have an option to see how many searches appear on a certain Keyword and this is great for research activities.
Google search
This is the final search tool you can use and one that should be employed for every search term you choose. Google knows the answers and you can soon see traffic figures and competitive activity. Plus of course, other words that searchers are seeking.
Using Google lenz
Another useful tool unknown to most in marketing.
If you right-click an image in any post and pick Google Lenz it will give you all your competing sites. Keyword galore and really good information.
Google is as strong a tool as all the others when used correctly, it costs nothing and helps much.
Broken Link checker
Nothing hurts your Google assessment as much as broken links. We all have them when sites change or we make mistakes.
This is a simple WordPress plugin that keeps you right up to date.
Conclusion
A shortlist of essential tools to help your Affiliate journey.
Finding and managing your links
Using analytics
Checking on Keywords
Writing great content the correct way
Using a Broken link checker
Use them all often and properly for great results that will deliver better results.
Best Free Tools For Affiliate Marketing by Peter Hanley